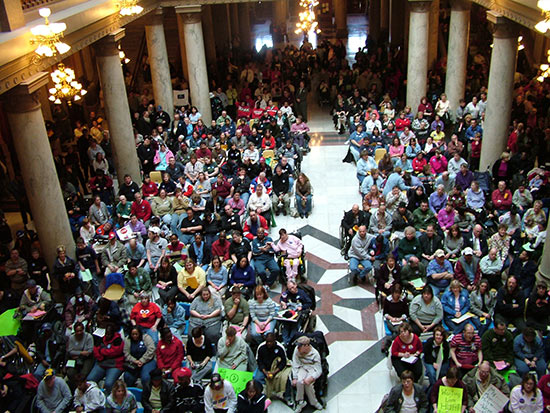 The version of the American Health Care Act passed by the U.S House contains devastating cuts to Medicaid. Now that our U.S. Senators are preparing to review their version, we must urge them now to restore the House version's Medicaid cuts.
Over Memorial Day Weekend, a group of Republican Senators met to draft their version of the AHCA.
Now, that draft will be presented to all Republican Senators this coming week, and internal negotiations will begin. Their goal is to pass the AHCA before the July 4 recess.
This aggressive timeline requires your action! Tell them:
The American Health Care Act (AHCA), if passed, will cut more than $800 billion from Medicaid over the next decade.
"Per capita caps" will devastate Medicaid-funded services that people with disabilities need to live, work and participate in their communities.
Medicaid provides specialized healthcare services like nursing, personal care and therapies to children and adults with disabilities and seniors.
Click here for a one-page summary on Why the AHCA is Harmful to the Disability Community.
Email Sen. Donnelly and Sen. Young today!