Noble Works. For All Of Us.
Are you looking for a career that is more than just a paycheck? Something that is personally rewarding because you are making a real difference in the lives of others? Apply Today To Join The Noble Team!
At Noble, you'll have many opportunities to shape our community, because you'll be helping the children and adults with disabilities we serve enrich our community too. Over 70% of our staff members are Direct Support Professionals.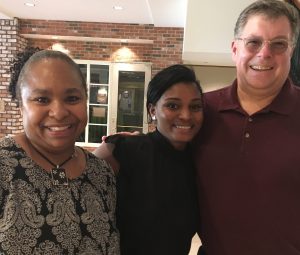 Direct Support Professionals Help Individuals:
Discover activities that make each day meaningful
Enjoy new experiences and form lasting friendships
Learn a variety of life skills
Coordinate appointments and schedules
Give back by volunteering
Ensure that their personal care needs are met
At Noble, we are committed to a world in which people of all abilities live out their dreams in a community that embraces their contributions. We all share the same goal: to help the people we serve live their best life and achieve the dreams they cherish. Our Direct Support Professionals are key to fulfilling our mission. Because of this, our DSPs start at $14.50/hour with generous benefits if you work at least 30 hours a week.
Our Excellent Compensation And Benefits Package Includes:
Competitive Salary
401(k) Retirement Plan with Employer Match (up to 5%)
Medical, Dental, Vision & Short-Term Disability Insurance Benefits
100% Employer-Paid Basic Life and Long-Term Disability
Generous Paid Time Off Accrual
Paid Holidays
Mileage Reimbursement
Employee Assistance Program
We offer part-time and full-time positions, with paid training and flexible schedules. Day, evening and weekend shifts are available. In addition to Direct Support Professionals, we have several open positions in other areas of our team, some of which require an advanced degree.
Noble is a qualifying organization under the federal Public Service Loan Forgiveness program. If you're driven to succeed in a rewarding environment, we encourage you to check out our open positions.
Equal Opportunity Employer
Noble does not discriminate in any of our hiring and advancement practices. We are an organization that values diversity. Noble embraces a diverse workforce and actively seeks to employ and advance in employment all persons without regard to age, sex, race, religion, color, national origin, marital status, disability, sexual orientation, gender identity or veteran status.
This video may help you decide if this rewarding career is right for you.