The Arc of Greater Indianapolis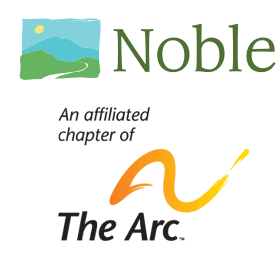 As a chapter of The Arc, Noble serves as The Arc of Greater Indianapolis. We are a passionate champion for people with developmental disabilities, collaborating with advocates on a variety of disability issues before all levels of government. Please see our 2019 Public Policy Agenda.
From hosting legislative forums to educating individuals and families on issues that affect them to helping them testify in legislative committees, Noble is there to help you exercise your right to be heard.
Know Your Rights & Advocate for Yourself
As a citizen, you have the right to advocate for your needs and the needs of those you love. You can exercise that right by voting, contacting your legislators and making your voice heard. Noble is committed to helping by:
Working with The Arc of Indiana and The Arc U.S. to promote sound public policy
Educating individuals and families on issues that may impact them
Helping people register to vote
Hosting legislative forums to educate candidates on our issues
Working with other advocacy organizations to amplify our message
Representing individuals and families at all levels of government
Educating families on Arc public policy initiatives
Alerting individuals and families to key votes
Helping individuals and families testify before legislative committees
Ensuring that individuals sign up for Medicaid Waiver and other vital benefits
How To Get Involved
Whether your life is directly impacted by a disability or you care about someone who is facing challenges, we offer resources, services and supports that truly make a difference. Over the years, we have impacted thousands of lives, helping individuals achieve their dreams. And you can help us impact thousands more by volunteering your time or financially supporting our mission. Together, we can Dream it. Live it.™
Become a member of Noble/The Arc of Greater Indianapolis.
Membership is free for families receiving Noble services. For all others, membership is $15. Fill out the above form to begin.
Learn More.
If you or someone you know would benefit from our advocacy initiatives, please call us at 317-375-2700 to learn more. Or click here, share a little information with us, and we'll get back to you.