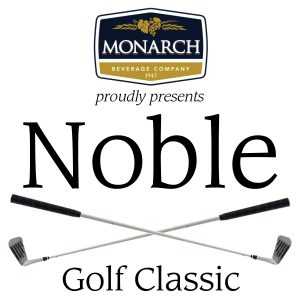 We are counting down the days to our 2017 Noble Golf Classic, presented by Monarch Beverage, on Tuesday, June 6th at Sagamore Golf Club in Noblesville, 10900 Golden Bear Way.
Even if you are not joining us for the day (we have just a couple foursomes left so let us know ASAP if your plans have changed & you can make it!),  you can start bidding in our Online Auction. All you have to do is register to begin bidding NOW on some fantastic packages!
You do NOT have to attend the outing to win so please feel free to share this link with family, friends and colleagues. We have golf foursomes galore, as well as many other fantastic packages available. You win great items, Noble raises more money = it's a win-win all around!
Just a quick reminder for those joining us that the shotgun start is at 11 am. Please plan your arrival accordingly, allowing time to register, grab a bite to eat, visit the driving range & also participate in our putting contest prior to play. Registration & the range will open at 10 am.
Of course, we have a fun day planned with plenty of food & beverage hospitality tees throughout the course, a box lunch, full dinner & program, raffle opportunities, contests & more. A huge thanks to all of our fabulous sponsors, donors and friends for making such a great day possible.
So if you haven't scooped up one of the last foursomes, what are you waiting for? Email Liz now or call 317-413-1796 and we'll see you Tuesday!