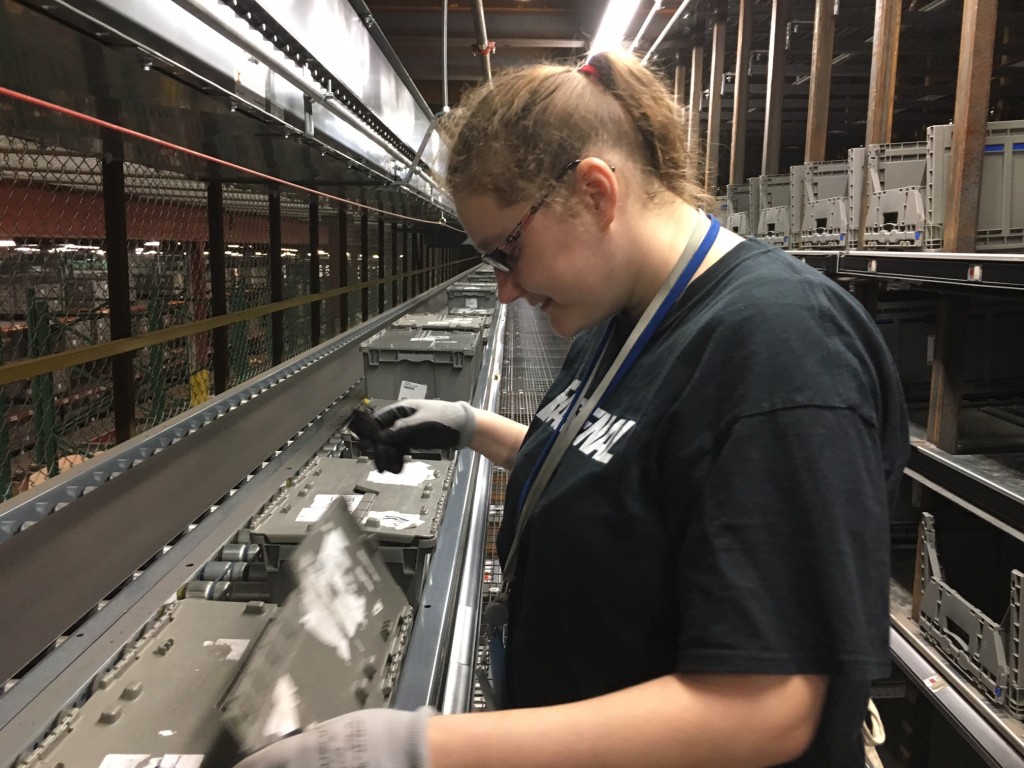 In honor of Disability Employment Awareness Month, we want to share some on-the-job success stories.
And Jessica is certainly that. At almost 28 years old, she's happy with the direction her life is going.
After working at Noble Business Enterprises for several years, she was ready for more. Ready to expand her skills, meet new people, work in the community—and earn more money.
So Jessica joined Noble's new Career Discovery Experience. Through this pre-vocational program, she and seven other young adults would meet in a classroom each morning to learn soft skills: how to write a resume, interview effectively, work as a team.
After lunch, they would head out to a local not-for-profit to volunteer. The goal is to build job skills, gain experience to put on that resume and start figuring out what kind of career they wanted.
Jessica particularly enjoyed the afternoons they spent at Gleaners, assembling boxes in the warehouse for bulk food shipments to local food pantries.
So when she graduated from CDE, Noble helped her land a job at Fastenal. Now she works every afternoon as a "picker," gathering items indicated by flashing lights from the bins above and placing them in large plastic totes for shipment.
It's a job she loves, and she credits Noble with helping her get on her way.