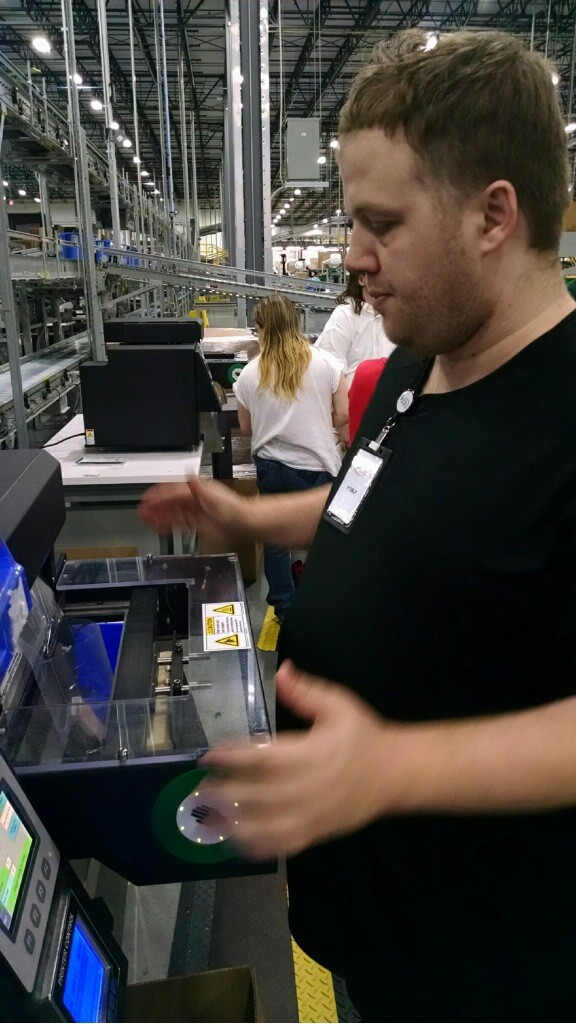 We are very excited to be partnering with Ulta Beauty to meet their human resource needs at their Central Indiana warehouse.
Ulta Beauty is a chain of beauty stores in the U.S. that carries cosmetics and skincare brands, men's and women's fragrances, and hair care products. They also sell through stores like Macy's.
Recently, their staff met with Noble to see how they could strengthen their team by hiring people we serve to work in their warehouse.
After a round of interviews, Ulta hired 7 people who had previously worked at Noble Business Enterprises on Tibbs Avenue.
These 7 started work on October 10, and are doing fabulous. One of their job responsibilities is putting together  cosmetic packet samples for distribution to customers.
Thanks, Ulta, for building on the skills and talents of these individuals to strengthen your workforce while helping them take the next step forward on their career paths.
During this Disability Employment Awareness Month, Ulta is yet another employer demonstrating that #InclusionWorks
You can too. If you need qualified, capable people to join your team, contact us today. The people we serve look forward to working with you!