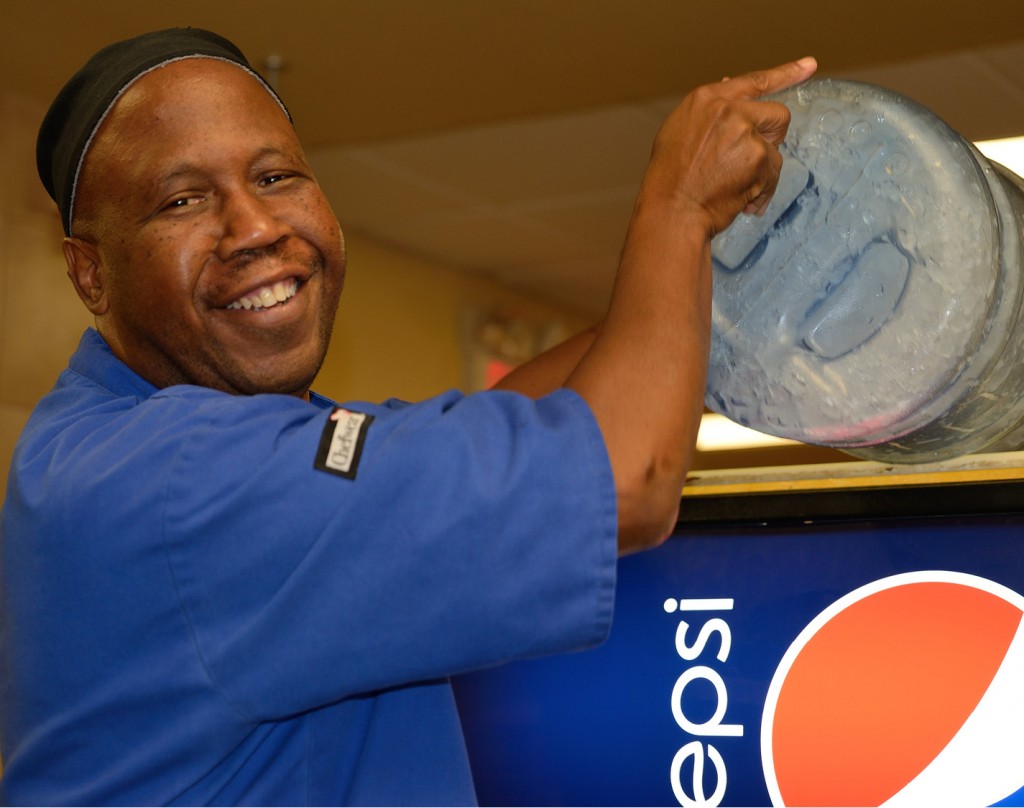 "I wish we had more people like him."
It's a compliment Bruce hears a lot, and he's certainly earned it.
His connection with Noble began years ago at Noble Business Enterprises. While he made many friends working there, he decided at age 44 to make a career shift and pursue a job in the community.
With the help of Noble's Community Employment Service, Bruce landed a job with Aramark Food Services at Marian University, and he hasn't looked back in the six years since.
Today he has plenty of responsibilities in the university cafeteria, including keeping the tray return clean, getting dishes ready for the dishwasher and keeping plenty of ice in the soda dispenser.
And while he loves the job, he enjoys the people he works with the most. Of course, the fact that he can catch dinner there doesn't hurt!
If you ask him for advice on starting a new career path, he keeps it simple: "Get a good job like me, work hard and get paid!"
So if you're in need of employees like Bruce, email Deb Okotie or call us at 317-375-2700. You'll find out why #InclusionWorks