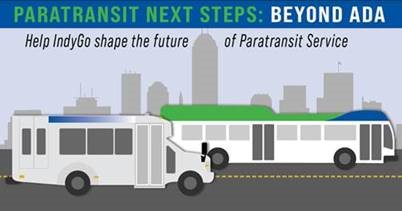 From March 16 – April 8, @IndyGoBus is hosting 11 public meetings to get feedback on how they can provide its Open Door paratransit service outside of the ADA-mandated service area.
Your input will help form a new set of policies for the Indianapolis Public Transportation Corporation Board of Directors to consider and adopt.
IndyGo is looking for feedback from active users, caregivers, service providers and stakeholders. It is important to attend a meeting and share these dates with others that should attend.
Watch this video to learn more & then register to attend one of these public input meetings.
Individuals served by Noble rely on this service to get to and from their jobs, doctor appointments and so much more. Please join us in sharing your input!