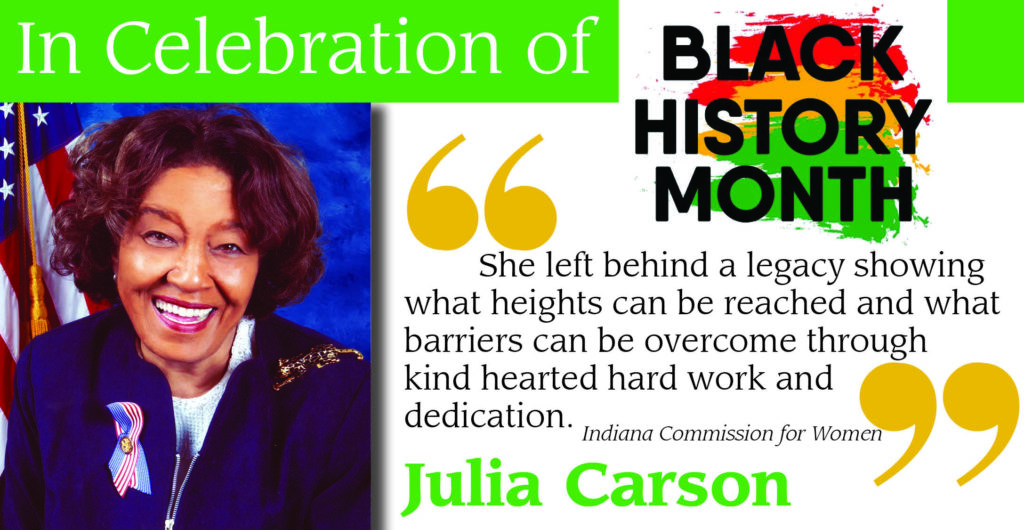 Our next Black History Month highlight is Julia Carson.
Overcoming poverty and racism, Julia worked hard for her success. A single mom of two, she was working for the United Auto Workers when she met newly elected Rep. Andy Jacobs.
He hired her as a District Aide and became an important mentor for her. After working in his District Office for seven years, she took her first step toward public service by running for the Indiana House of Representatives at his urging. Later, she was elected as a State Senator.
Julia served nearly 20 years in the State Legislature and city government before being elected to the U.S. House of Representatives. The first African American and first woman to represent Indianapolis in Congress, she was an incredible advocate for the working class who led by example.
When she passed away in December 2007, her grandson André Carson, who later succeeded her in the House, stated: "Let's remember Congresswoman Carson by doing the people's work and fighting for those who don't have a voice." 
Learn more about Julia Carson here, from which this excerpt was adapted.