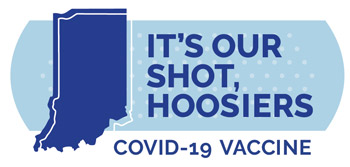 People with disabilities ages 16 – 49 who receive home- and community-based waiver services are now eligible to receive the COVID-19 vaccine.
This includes individuals on the Family Support Waiver and the Community Integration & Habilitation Waiver, meaning that nearly 19,000 individuals are now eligible for this important vaccination.
Before individuals can make an appointment, their case manager will submit their information to the Indiana Department of Health. The individual (or their designated support person) will receive a text and/or email with a link to sign up for a vaccine appointment.
Case managers have already contacted over 4,000 individuals so far.
If you or your loved one is eligible and have not heard from your case manager yet, please know they will be in touch very soon.
If you have questions regarding this process, please click here.