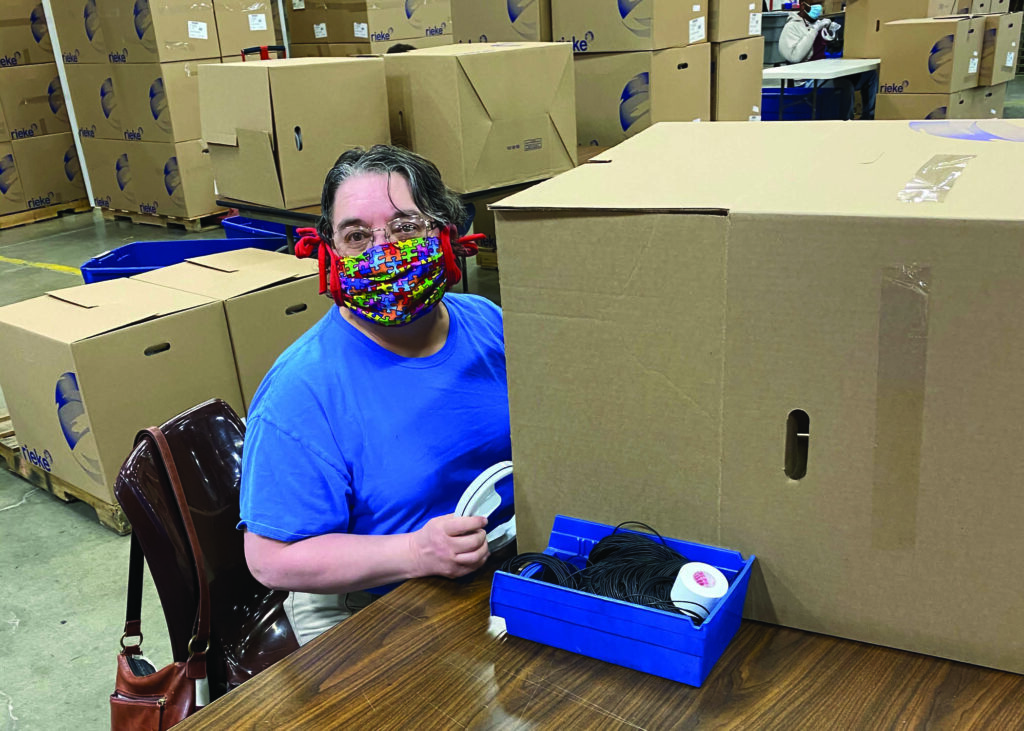 It's been a great week for six individuals in Employment Services as they've returned to work.
Masks (sewn and donated by talented volunteers), temperature checks at the door and plenty of social distance between each other kick off our day. However, they are just a small price to pay in order to get out of the house and start making money again.
Deloris and her colleagues are working on the B-Way contract, slipping o-rings onto thousands of paint can lids. It requires some fine motor dexterity, which Director Erin Hardwick says that they are more efficient at completing than the staff members seem to be.
Despite COVID-19, work remains a critical component for how many of us define ourselves and for how the people we serve #DreamItLiveIt.
Stay tuned to learn more about the many ways Noble strengthens our community as we count down the final days until #GivingTuesdayNow on May 5.
Of course, if you need our help, please email us or call 317-375-2700. That's why we are here: to provide a vital safety net for our community, especially during times like these.
However, if you can join us (virtually) on Tuesday by making a gift toward our mission, #MyNobleLife would be grateful for your support. No gift is too small, and remember, we are all #INThisTogether.