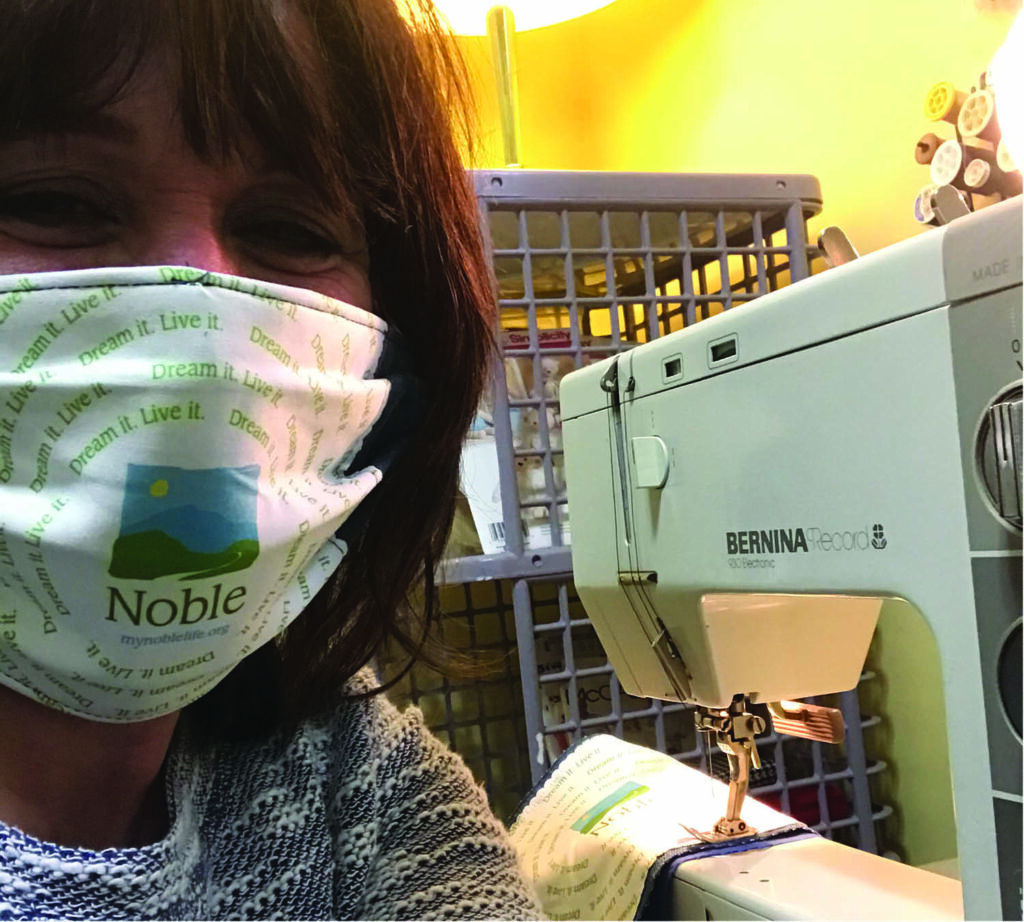 The latest fashion craze to hit the runway: #COVID-19 face masks that protect (although not quite N95 level) while making a statement.
Diane Gann has been with Noble for over 32 years, holding a number of positions along the way. When she's not helping people with disabilities live their best lives, a favorite hobby is sewing.
Each year, she submits projects to be judged at the Indiana State Fair, winning numerous 1st place honors. She even sewed her granddaughter's wedding dress.
Here, she is modeling one of her latest creations. While she has sewn and donated dozens of face masks to Noble (as have many other wonderful volunteers!), this is the first one she's created to display her pride in the #Noble team.
We hope you are also able to join us in showing your Noble pride by supporting us on May 5 for #GivingTuesdayNow.
This virtual event was created to help organizations like Noble continue to strengthen our community despite the COVID-19 pandemic.
Please know that no gift is too small, and each one is very much appreciated.
Together, we will ensure that the 3,400+ children, adults and families we serve have the opportunity to Dream It. Live It.