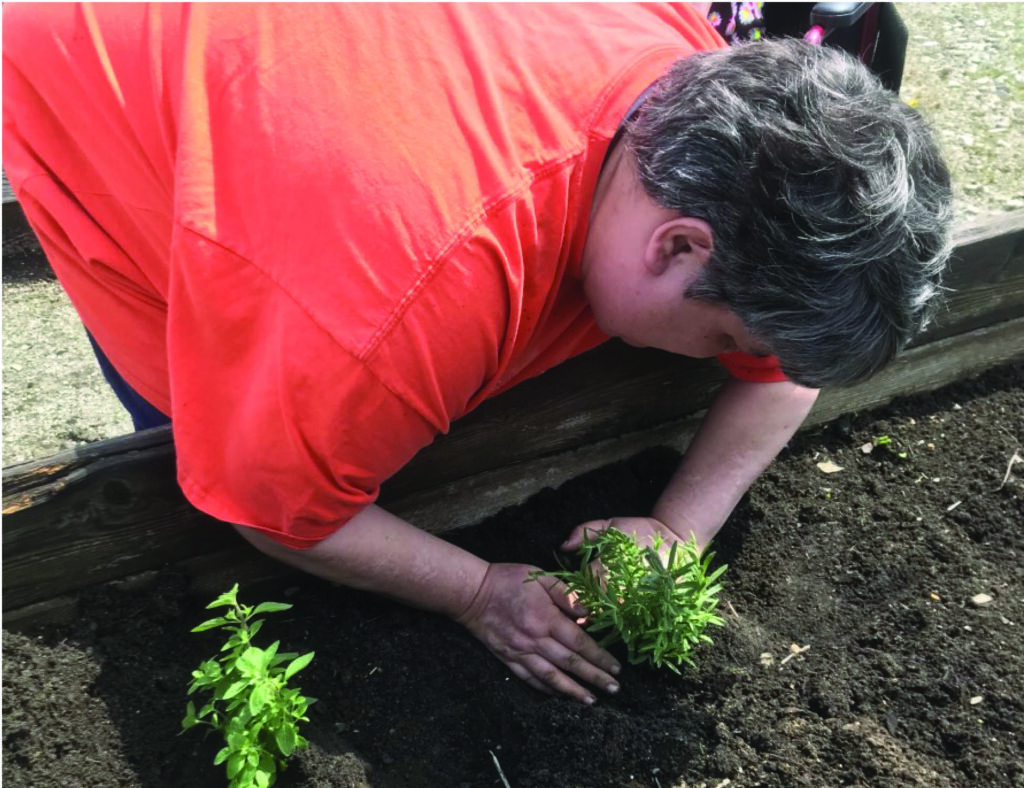 Gardening can be extremely therapeutic, as Sarah discovered when she and her two Community Living housemates spent a sunny afternoon enjoying a picnic lunch before planting a few flowers, herbs and vegetables in our Giving Sum Garden.
Paved paths and raised planting beds accommodate wheelchairs, while lots of space allow plenty of social distancing.
Despite COVID-19, Noble has found ways to serve the individuals who rely on us, using technology to provide First Steps Early Intervention, Music, Behavior and Recreational Therapies, as well as Employment Services.
Zoom Meetings are helping individuals connect to Noble and each other, while reducing social isolation. Of course, we're still providing Community Living and in-home Respite and PAC as needed. Our work strengthens the fabric of our community, but we can only continue to do so with your support.
Like organizations across the country, Noble has been hit hard by the current crisis. We've been stretching every dollar, redeploying staff to meet the greatest needs, finding new ways to serve people, and gratefully accepting PPE donations from corporations like Corteva Agriscience.
Volunteers from sewing circles and staff members have even created face masks for our employees and the people we serve.
It is with a humble heart and deep appreciation for the many ways you have supported us that we ask you to join us on May 5. That's when communities around the country will come together for #GivingTuesdayNow.
Similar to #GivingTuesday that occurs after the Thanksgiving holiday, this May 5th social media event will unite communities around the country in supporting organizations like Noble that have been hit hard by COVID-19.
Of course, if you need our help, please let us know by emailing us or calling 317-375-2700. We are always here for you and your loved ones.
Together, we will strengthen our entire community as we #DreamItLiveIt every single day!