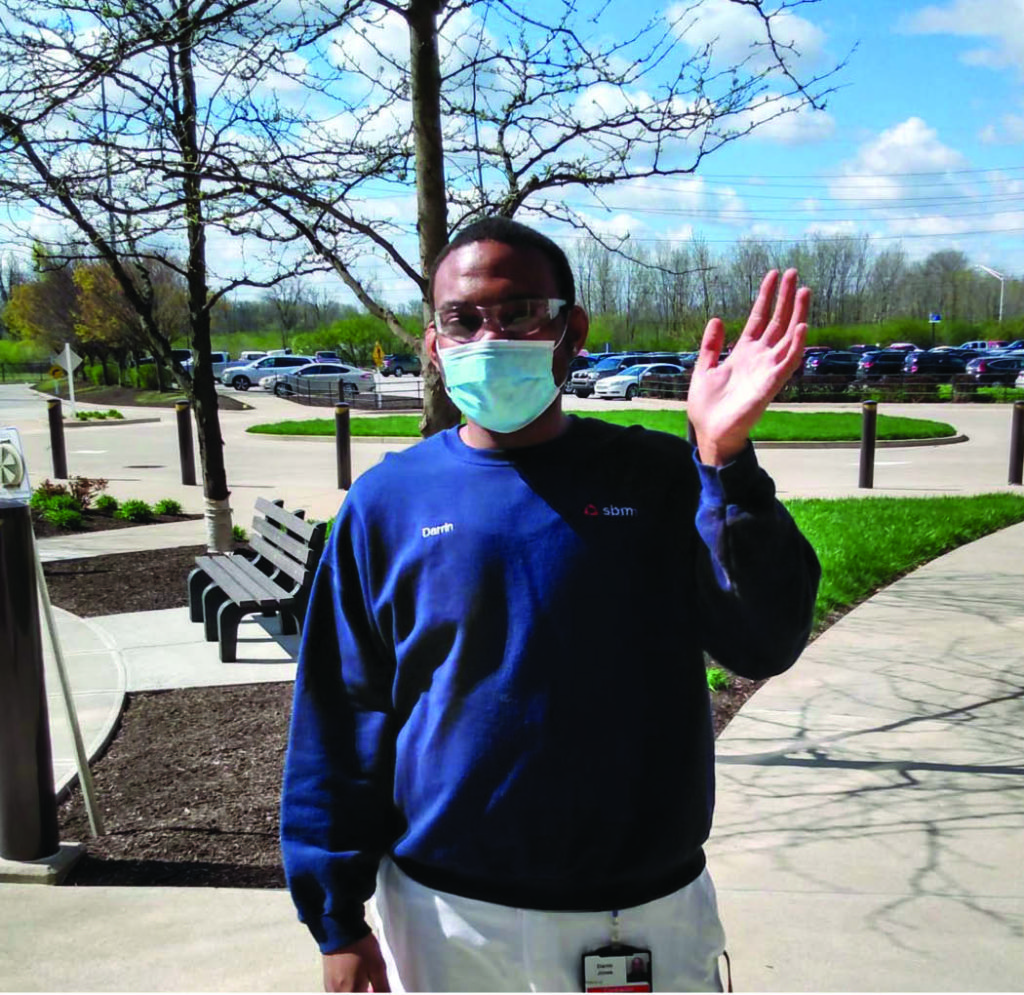 Despite the world's focus on the COVID-19 pandemic, people with serious health conditions like diabetes still need critical medications. That's where businesses like Eli Lilly and Company perform a vital role, creating insulin for them.
That means people like Darrin are a critical part of that effort. He works at Lilly Technology Center South, where he sanitizes common areas to ensure that lab technicians can work safely.
It's a long way and just a few short years from where he used to be. When Darrin entered Noble services, he started working in a sheltered environment at Noble Business Enterprises.
Knowing deep down hat he was capable of doing more but needing to build up his self-confident, he transitioned into our Noble Employment and Workforce Services (N.E.W.S.). Led by a Noble supervisor, these small N.E.W.S. crews complete contract work at businesses around Central Indiana, making minimum wage or higher.
After working on the N.E.W.S. Crews for a stint, he took the leap and landed a job on his own. He now works full time through Community Employment at Eli Lilly, where he makes good money. He has also moved out into an apartment he shares with several roommates.