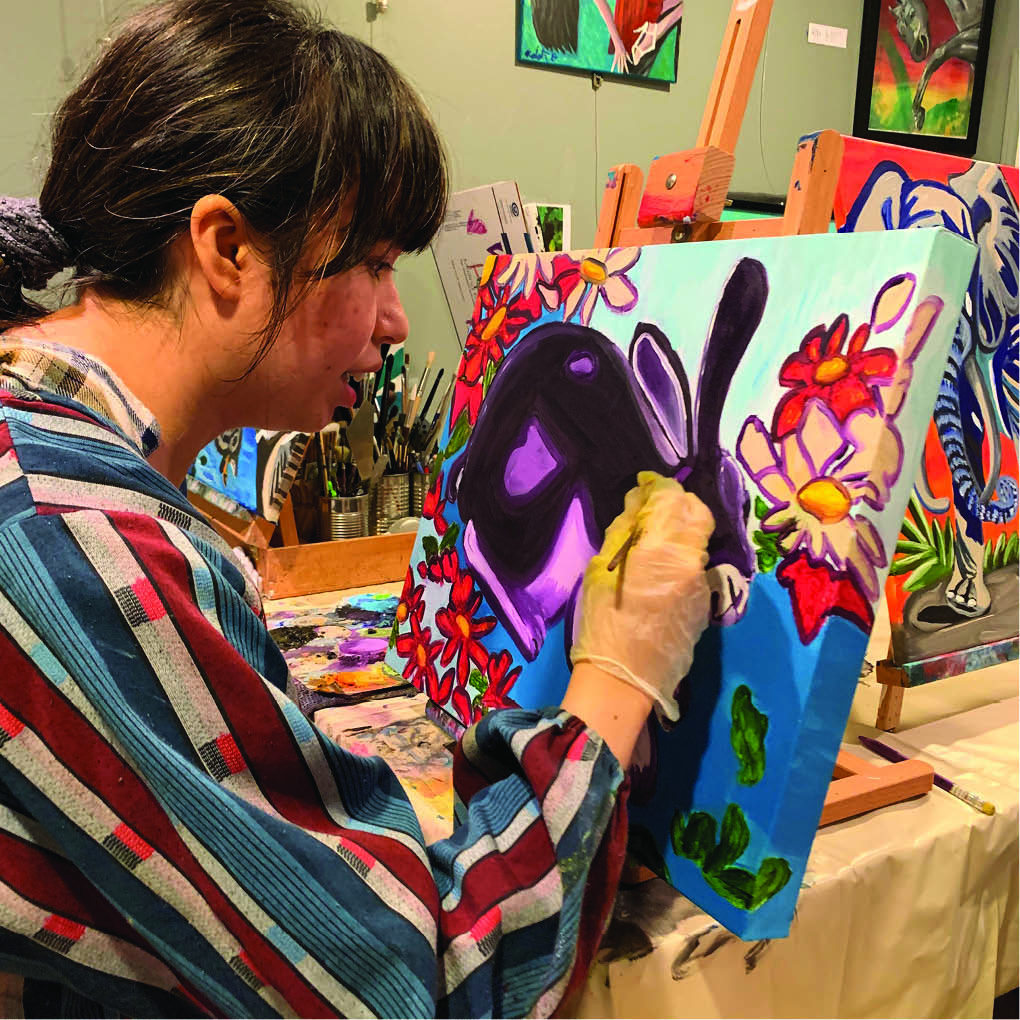 Although bummed to be furloughed by COVID-19 from her jobs at Duluth Trading Company and Old Navy, Krista is using the extra time to get creative in her art studio.
Last year, Krista was named Nickel Plate Arts' 2019 Emerging Artist of the Year, and works with the Fishers Art Council and the Hamilton County Artists Association.
She enjoys using a variety of media in her art, and completing Nickel Plate Art's weekly challenges. Last week's challenge was origami so Krista and her mom created a vase full of cheerful and colorful origami tulips!
Having amassed a home studio filled with her work, she has paintings (like "Sir Willium" shown here) on display at Fishers City Hall, Conner Prairie and Citizens Bank in Fishers. She's hoping that when the COVID-19 crisis subsides, people will have the opportunity to see her work at these locations.
Noble is proud to work with Krista and to have the opportunity to share her talent with others. You can find more of her work on Facebook and on Instagram.