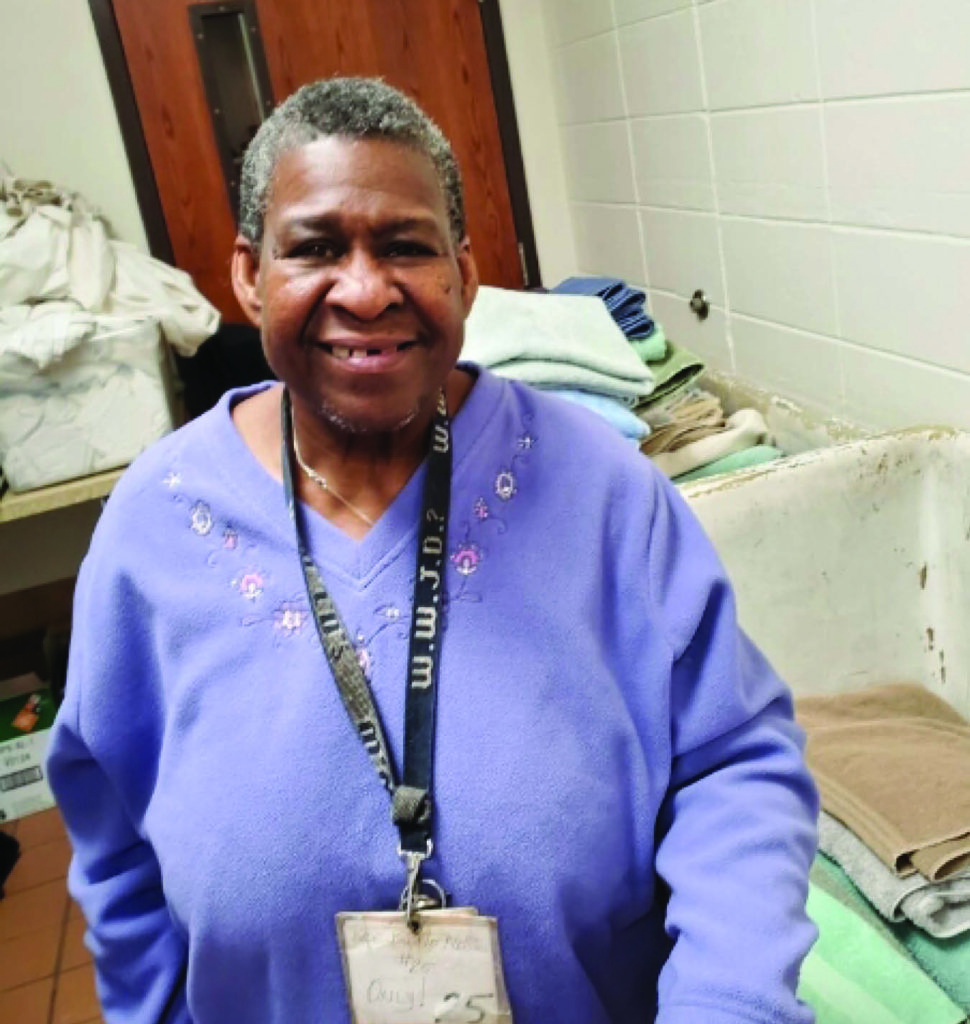 The people we serve are not always on the receiving end. Like everyone else, they enjoy giving back too by volunteering.
Twice a month, individuals who work out of Noble Tibbs location take several hours out to to volunteer at Wheeler Mission.
There, they help in the laundry room by getting the blankets and sheets ready for people who need a place to sleep.
People like Emma (shown here) also use this volunteer work to build their own skills and try out potentially new career paths.
But most of all, they are proud to help those in need!