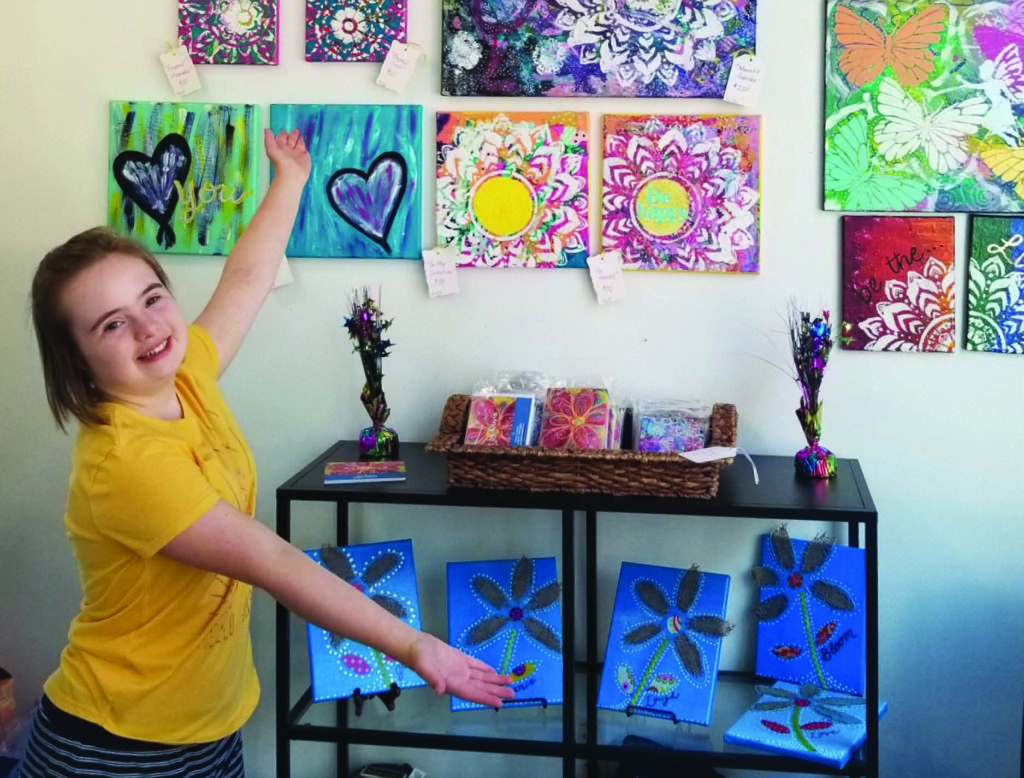 Olivia is a fun-loving, kind and enthusiastic teen who loves creating art through Noble's Participant Assistance and Care Service with Art Specialist Kate Wagner.
Because Olivia enjoys singing, dancing and acting, she never misses an opportunity to perform for an audience or even in front of her bedroom mirror.
Like most teens, she loves spending time with friends, watching movies and enjoying Mexican food.  She is involved in Best Buddies and Special Olympics, takes ballroom dancing classes, and participates in theater and 714 Joy (a social and independent living group).
Her goal is to someday work in a hospital with children, live on her own with friends and travel. Last year, she displayed some of her art during April Autism Awareness Month so be watching for her work to go on display again soon!
Participant Assistance and Care offers individuals with disabilities the support they need to meet their individuals goals, whether that be daily living activities, self-care, mobility or whatever is needed to ensure health, safety and welfare. Our goal is the same as yours: a more fulfilling life.