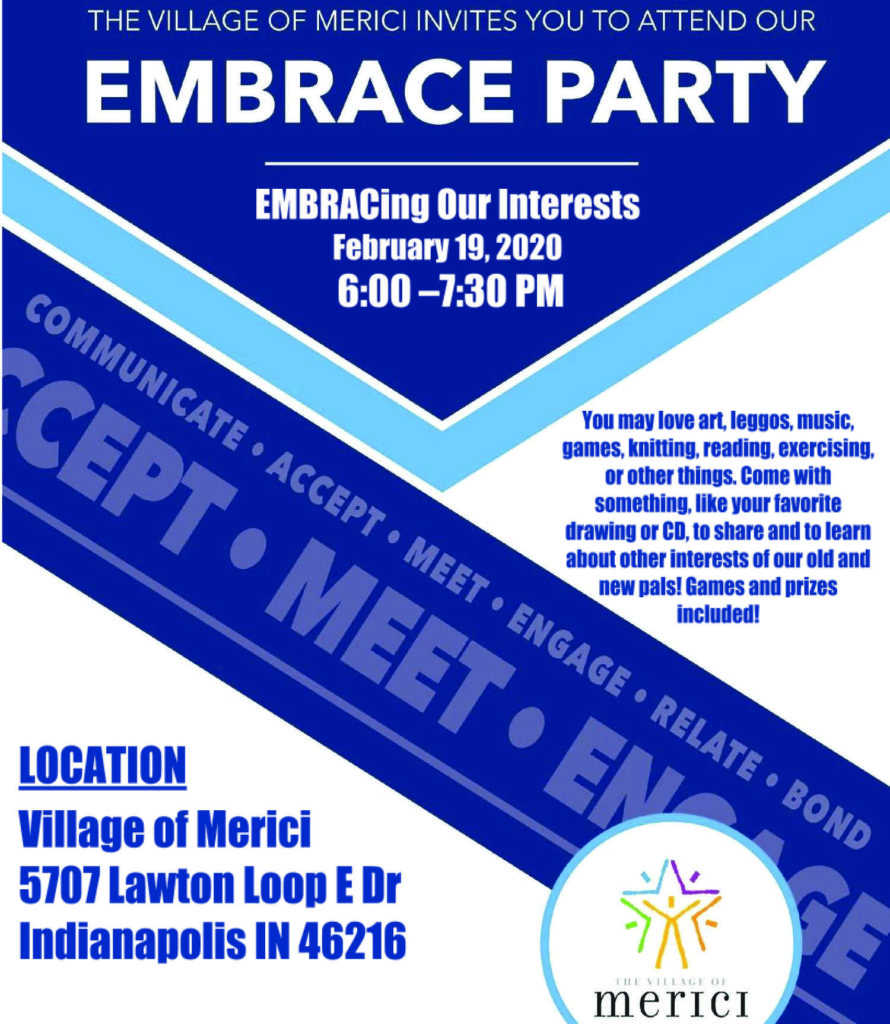 Make new friends and share your interests at this gathering for people of all abilities.
EMBRACing Our Interests is a great way do exactly what the name stands for: Engage, Meet, Bond, Relate, Accept.
The event is hosted by The Village of Merici at Fort Ben. Noble is happy to help them promote it and encourage new friendships.
Hope you can make it!
Please call 317-292-9408 to RSVP.