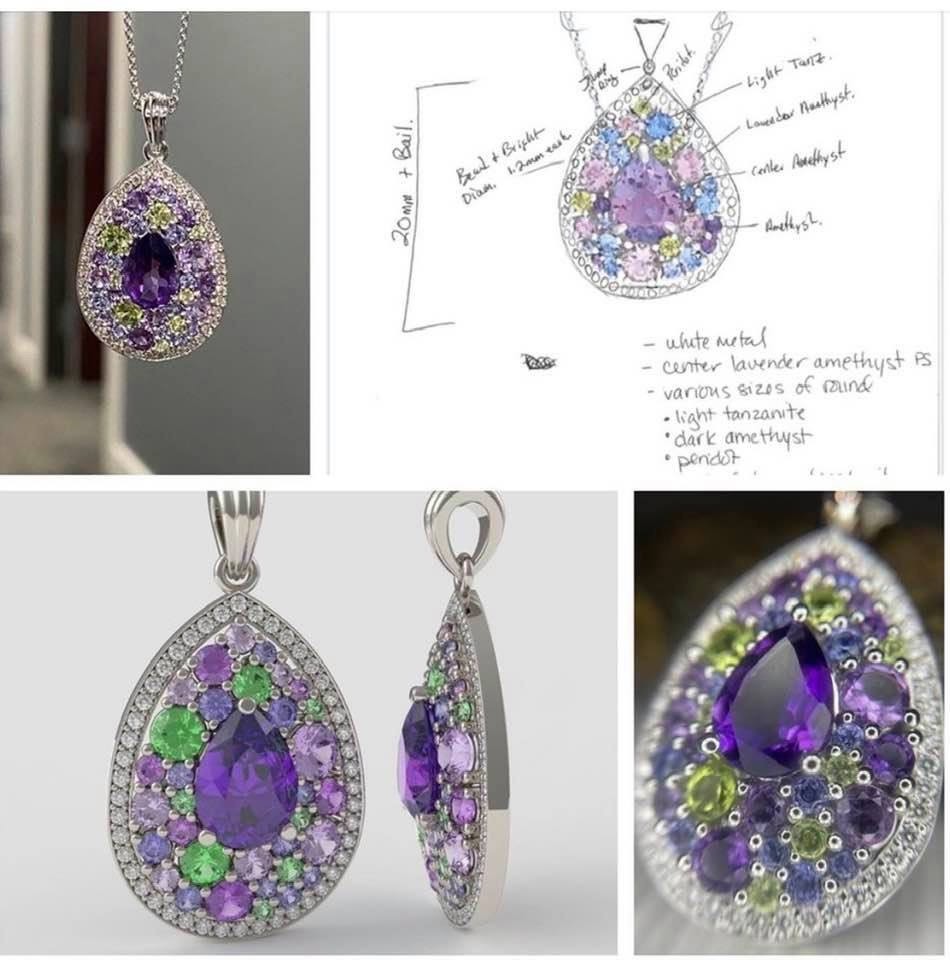 You will want to come to Big Red Liquor's Noble Evening in the Garden presented by The National Bank of Indianapolis for the food, flowers and fun.
However, you will absolutely want to be there to enter our raffle for this gorgeous necklace.
Our amazing sponsor, Indy Facets Private Jeweler, is giving attendees a chance to WIN this one-of-a-kind, custom-designed necklace valued at $4,695!
When you get to Evening in the Garden on March 13, be sure to stop by the Indy Facets table to enter the raffle.
Inspired by a garden of delicate, gorgeous spring flowers, this beautiful piece features 34 gemstones in four different color hues: amethyst, lilac amethyst, tanzanite, and periodot. The cluster of gemstones is surrounded by 46 round brilliant cut diamonds.
Each stone was hand set in 14kt white gold by their master jeweler.
Round up your friends, family and colleagues and get your tickets today. You don't want to miss out on a chance to win this amazing piece!