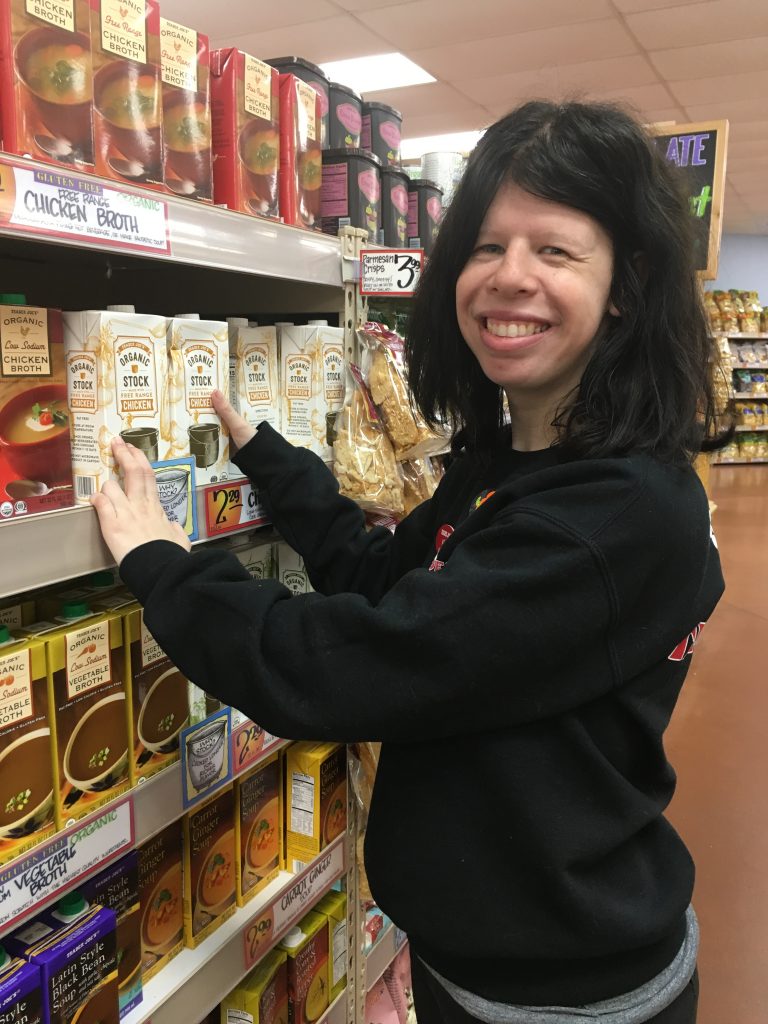 Kelsey is one of the most positive people you will ever meet.
In fact, her positivity on the job is one of the things her co-workers at Trader Joe's appreciate most.
Her smiling personality keeps her moving quickly along the grocery shelves where she stocks items and updates shelf labels.
Kelsey landed the job after graduating from Noble's Project SEARCH at St. Vincent Carmel Hospital in 2014. This award-winning job training service helps students with disabilities in their last year of high school gain the experience to make the transition to the workforce.
Her sunny personality also helps in her volunteer work as a speaker for disability rights.
Learn more about how you can boost your bottom line by hiring through Noble's Employment Services. You'll be glad you did!