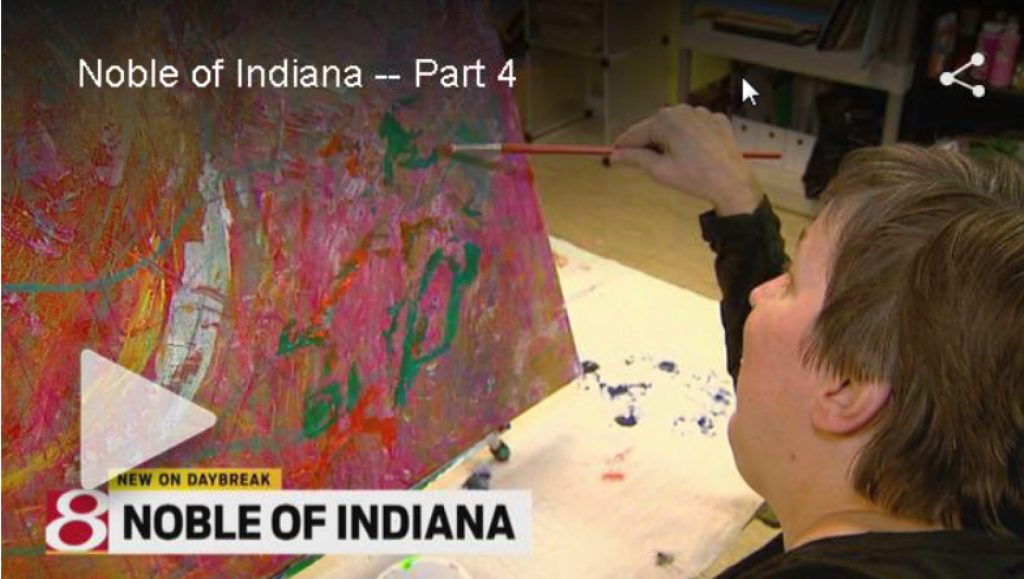 Each week WISH-TV 8's Dick Wolfsie shares an interesting and exciting story that has a special connection to central Indiana.
This week, Wolfsie took a trip to the city's east side to Noble, an agency designed to provide services to individuals with intellectual and developmental disabilities.
He wanted to see firsthand how Noble's Entrepreneurial Art Program is helping artists with disabilities increase their independence, explore their creativity and earn an income doing what they love.