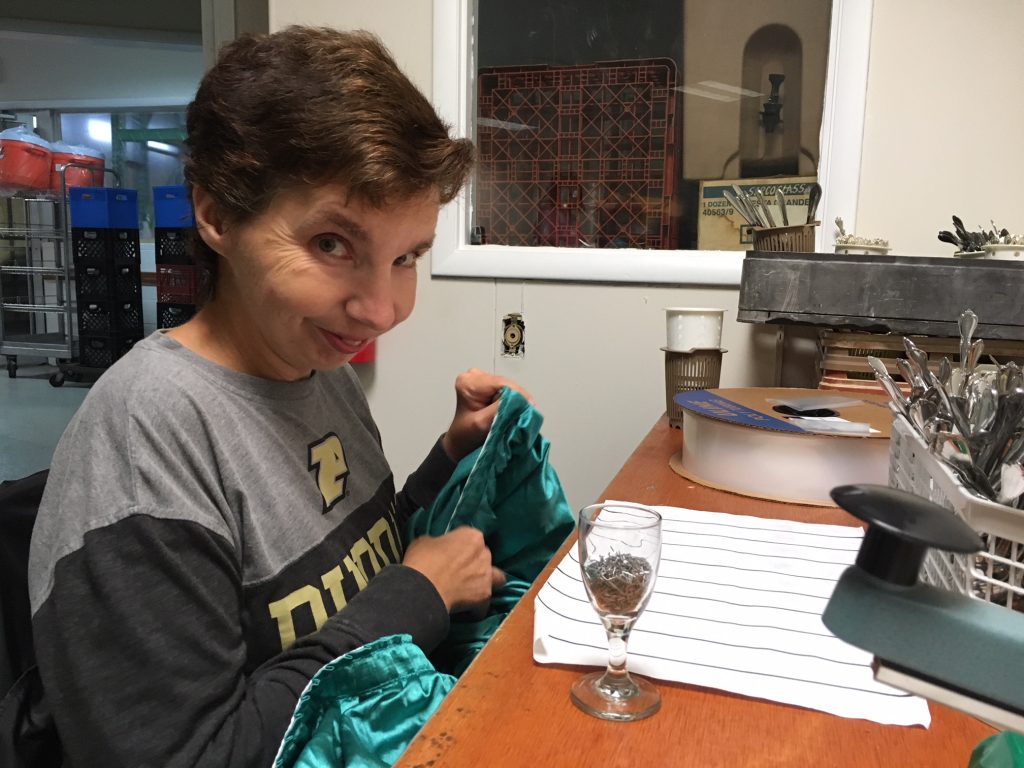 Donna loves her job at Party Time Rental. So much so that she's about to celebrate her 18th anniversary.
Every Tuesday and Wednesday, she helps prepare items that will then be used at parties across Central Indiana.
That includes seal-wrapping pieces of silverware into packs of 10. Or going through drapes and tablecloths to remove the staples that had secured them to the tables they decorated.
They do hundreds of events each year, from weddings to graduations. Their customers depend on everything going smoothly.
It's a good thing, then, that Donna is very methodical about her job. According to Manager Nancy Angel, "She never makes a mistake. She does a great job."
Nancy would know, having been there almost 18 years herself. The two are among a core group of 15 staff that grows to around 25 during the busy season.
When Donna isn't at work she enjoys boating with her dad at Geist Reservoir. It's a nice break that fuels her continued dedication to her work.
To learn more about Community Employment and how your company could see real bottom-line results by hiring people with disabilities through Noble, please email or call Deb at 317-815-6236.