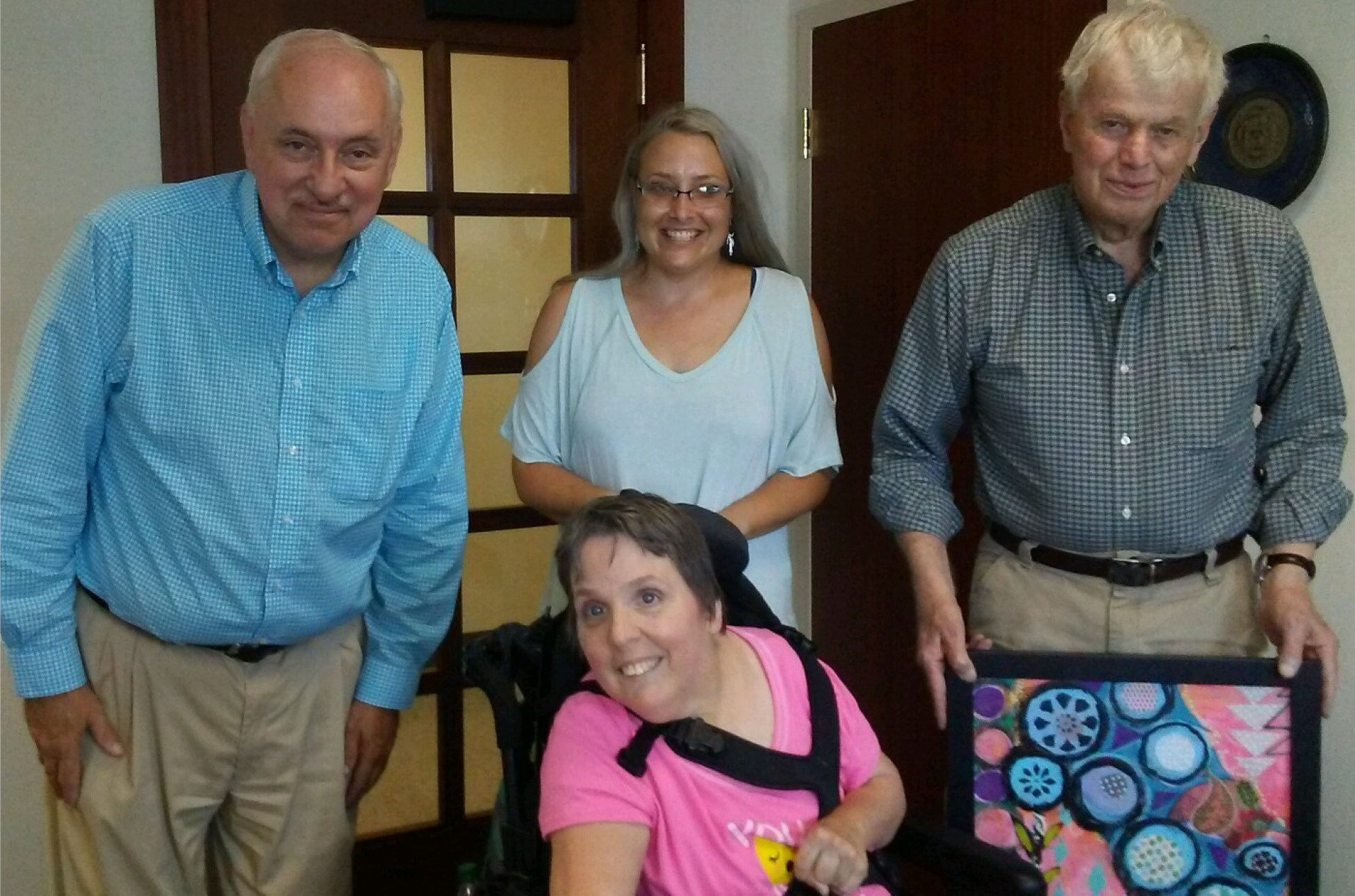 Being able to thank someone in person is so much more rewarding than writing a letter.
This week was one of those wonderful occasions. Bonnie (one of our entrepreneurial artists) and artist Kate Wagner visited the Allen Whitehill Clowes Charitable Foundation, Inc. on Monday to thank them for their generous grant to our Entrepreneurial Art Program.
Pictured here are Bonnie and Kate presenting Vice President Dr. James Lemler (at left) and President William H. Marshall (at right) with a piece of collaborative art created by all five artists in this program.
Supported by funders like the Allen Whitehill Clowes Charitable Foundation, Noble offers artists with disabilities the opportunity to work one-on-one with Kate several days a week. Each artist uses their time to explore their talent and create pieces that are selling quite well.
Each artist has established a social media site, developed a portfolio of work and participated in local art shows like the RED Show at The Stutz and RAW.
As they display and sell their work, they have begun developing a local following, resulting in requests for custom pieces. This fall, they have already booked four more events and festivals.
As Bonnie notes, "I'm a happier person. To see that people like my art and buy it is the best part of the program."
Learn more about Noble's Entrepreneurial Art Program here.