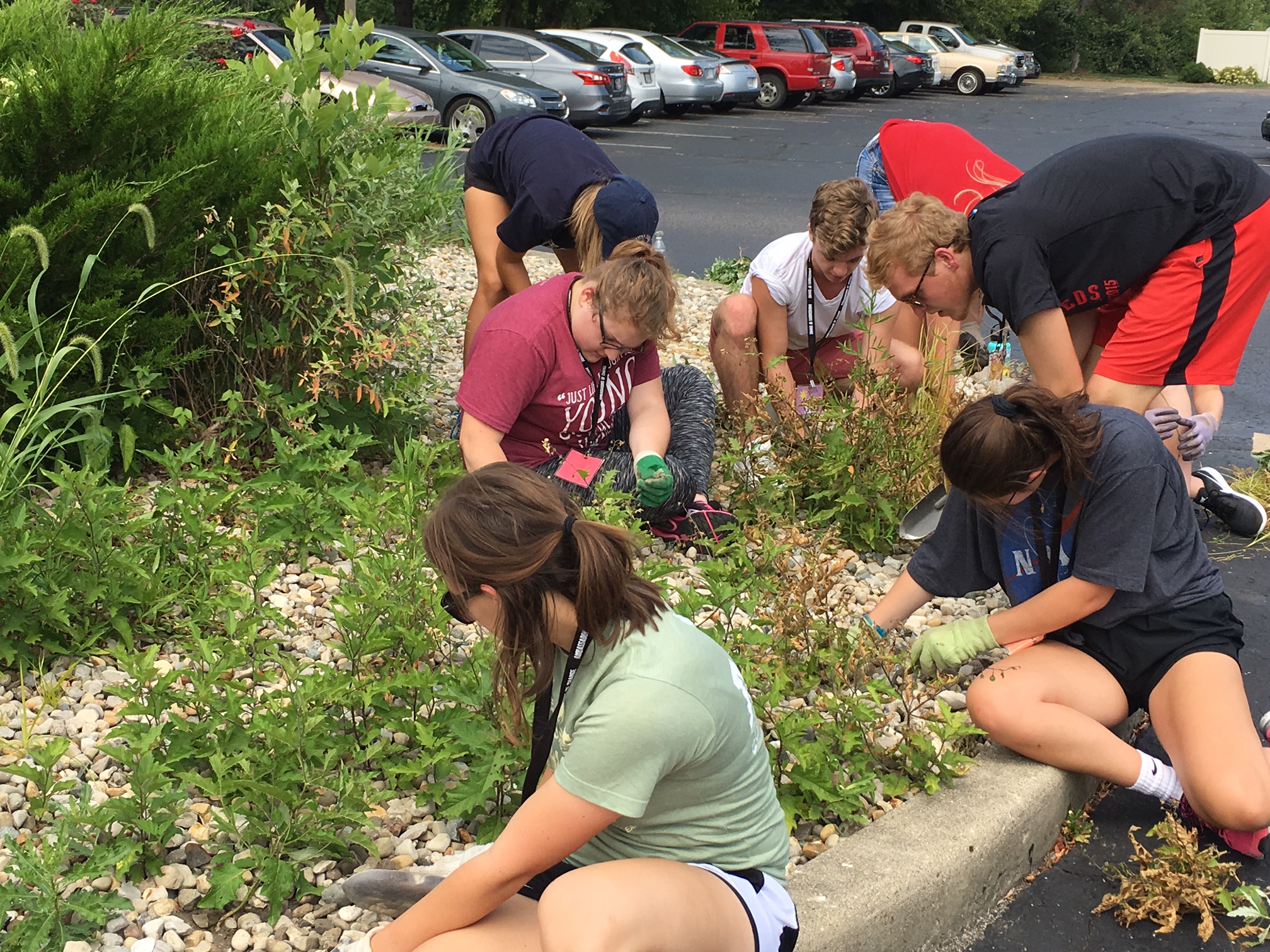 For several years in a row now, the Ambassadors for Change chapter at Butler University has come out to Noble at the start of the school year to volunteer several hours of their time.
This year was no exception.
Despite a gorgeous but hot afternoon, 30+ students were in front of Noble East to help keep our landscaping look gorgeous.
The weeds were no match for them as they donned gardening gloves and grabbed hedge trimmers and hand trowels.
Bag after bag filled up with the weeds and thistles that seem to thrive in all conditions. And they certainly found that plenty of plants besides roses can be quite prickly.
It was all good in the end, until the next rain brings them back. Thankfully, our cadre of volunteers keeps us in good shape.
Thanks so much to these teens who are out there showing everyone their Butler spirit of community service!