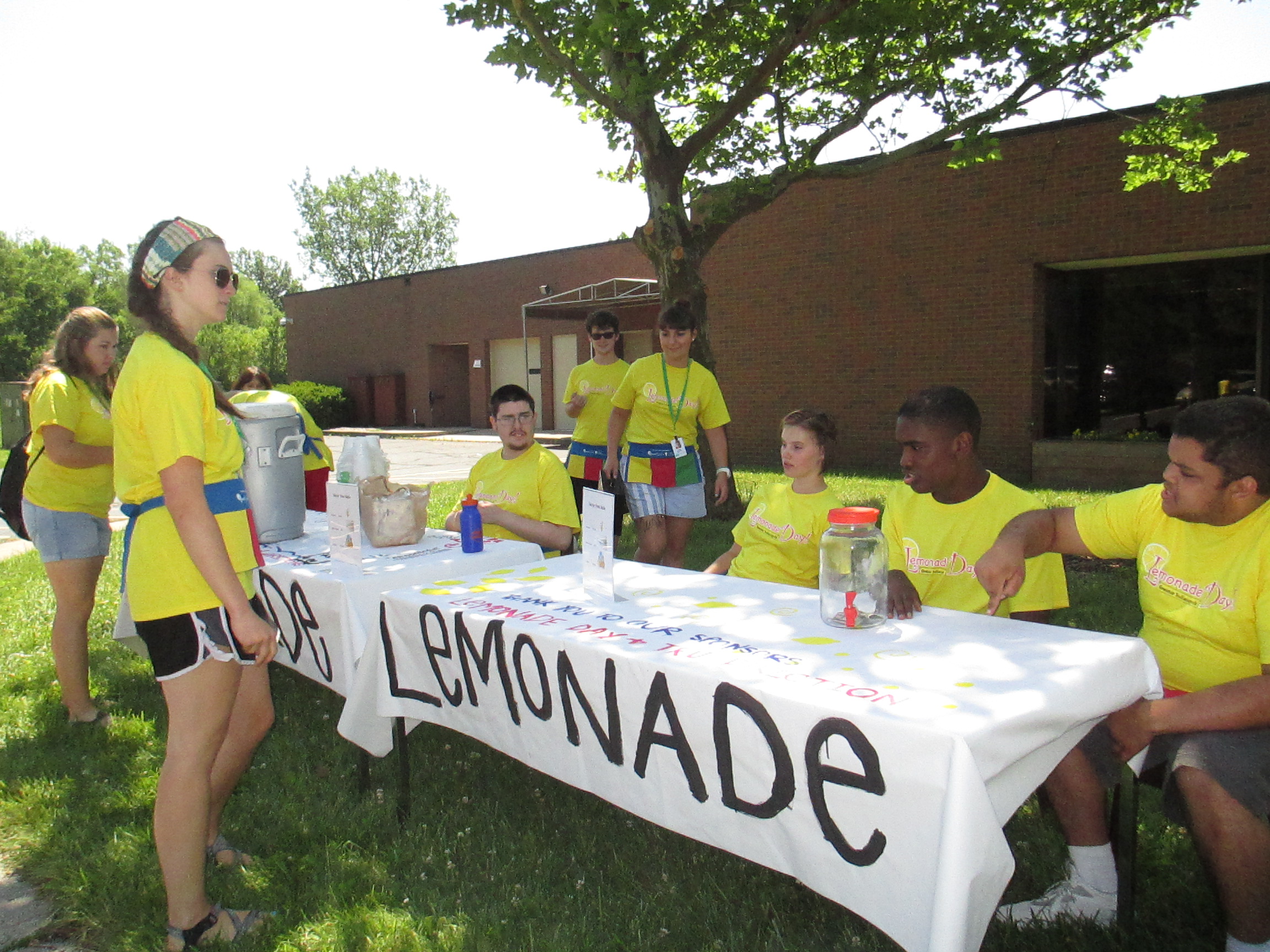 As part of their summer camp experience learning about finances and entrepreneurship, our Career Exploration Campers hosted a Lemonade Stand last Wednesday at Noble East.
Staff, individuals served by Noble and camper families stopped by to enjoy "Nectar from Noble."
Campers sold lemonade, cookies and bottled water, raising just over $100!
This two-week day camp is for youth ages 15 – 22 who are interested in learning more about how to make the transition from the classroom to the workforce.
Campers spent the past two weeks on volunteer work experiences to hone their job skills, sprinkled with interactive sessions on the softer skills needed to succeed in the workforce, like how to handle constructive criticism and the importance of teamwork.
They also held group discussions on topics like how to be safe online and even a few cooking lessons.
While this camp is over for 2017, we have a number of other camps being held throughout the summer for all ages. Space is limited so contact Camp Manager Diane Gann today if you're interested in signing up for one!