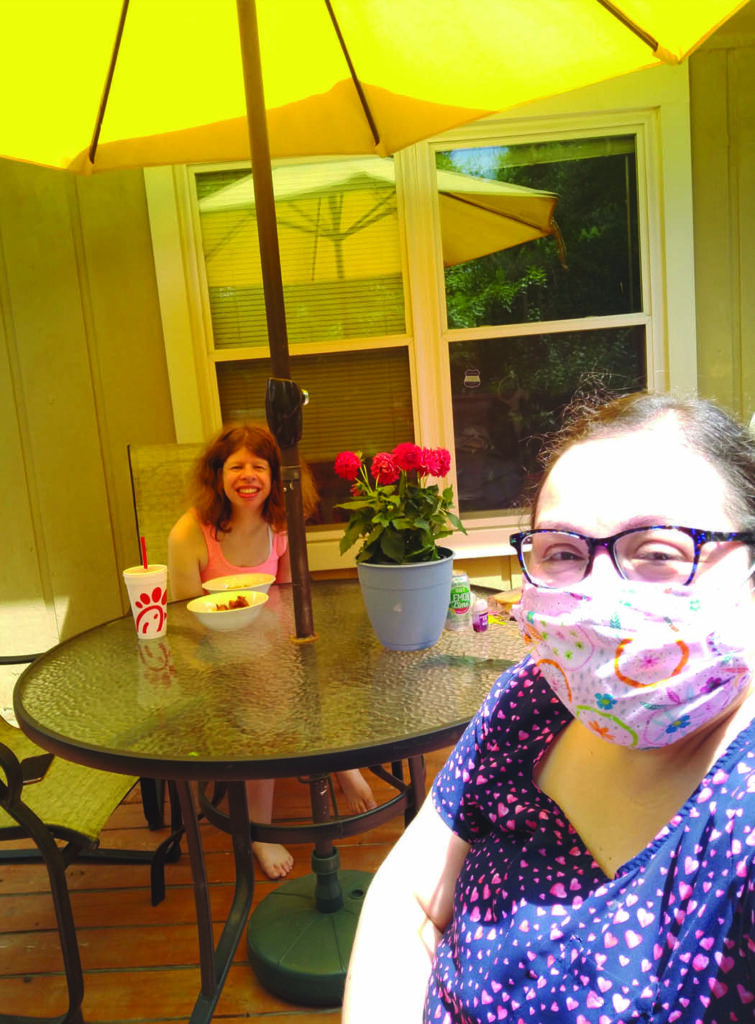 During the COVID-19 Stay-at-Home order, Kelsey and Behavior Consultant Lindsay Buck had to get creative if they were going to continue working together. That's when they started meeting up virtually twice a week through video chats.
Like so many of us, Kelsey was finding the social isolation difficult to navigate so they have focused their time on developing stress management skills.
Through Behavioral Therapy, we work with you to develop a written individualized plan that provides positive behavioral supports. Using the principles of choice, self-determination, and person-centered planning, we help you develop a plan tailored around your specific needs and goals of your life situation. That individualized plan:
Is guided by choice, self-determination and your unique goals
Focuses on your rights and respect for you as a person
Provides you with the tools to cope with everyday situations
Increases self esteem and enhances social skills
Offers training to everyone around you to help you achieve your goals
Provides a safe, healthy environment that promotes your independence
Keeps the focus on your personal growth and development
Advocates for your needs, rights and dreams
Helps ensure that what's important to you is also important for you
Allows you to live a more rewarding, fulfilling life.
This week was Kelsey and Lindsay's first in-person visits in months so they happily chatted (at a good social distance) in Kelsey's backyard. While Lindsay is wearing her mask, Kelsey elected not to as she was in her own home.
Because of COVID-19, Kelsey has taken a break from her job at Trader Joe's, where she works through our Community Employment service. However, she's looking forward to returning there when she and her family decide it's safer to do so.