Apartments on Downtown's East Side to Help Tenants with Disabilities
by Mickey Shuey
Reprinted from IBJ.com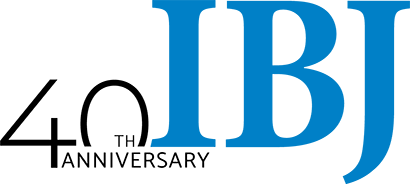 A local community development firm is proposing an $11 million apartment project on the eastern edge of downtown that could feature short-term rental units, housing for people with intellectual and developmental disabilities, and an art gallery and studio for tenants.
The Englewood Community Development Corp. project planned for 50 E. Shelby St., near Interstate 70 and East Washington St., would feature 39 apartments. It would be one block south of IndyGo's planned Blue Line rapid-transit route.
The five-story project, called The Passage, would offer one- to three-bedroom units, ranging from 575 to 1,225 square feet, on the second through fourth floors, with 13 units on each level. The fifth floor would have five, 318-square-foot short-term rental suites.
Between 20% and 25% of the apartment units would be reserved as independent housing for individuals with intellectual and developmental disabilities, through a partnership with Indianapolis-based Noble, an organization that serves children and adults with disabilities.
"What we're trying to do … is introduce a little bit of social enterprise within the building," said Joe Bowling, executive director of Englewood Community Development Corp.
The remainder of the units would be available to individuals and families making up to 80% of the area median income.
Noble would operate a 4,800-square-foot support services area to help tenants with disabilities and others with barriers to employment receive proper training and guidance to find work. An art studio and separate gallery would give Noble tenants an opportunity to express themselves and sell their work, while interacting with other residents "to truly encourage greater interaction and integration," Bowling said.
Bowling said the inclusion of short-term rental units also would help acclimate tenants with disabilities to a steady stream of new people.
The Passage would feature an on-site laundry area, an outdoor patio and 61 parking spaces. The 1.1-acre parcel is owned the Indianapolis Neighborhood Housing Partnership, through holding company Blueline Holdings LLC.
The project is being partially funded with $8.5 million from the sale tax credits by the Indiana Community Housing and Development Authority's Moving Forward program, which selected it along with a project in Carmel from seven proposed developments across the state.
Englewood expects to have about $1 million in debt on the project, while the balance of the project cost would come from other funding sources, such as grants.
Bowling said the IHCDA's program was focused on serving individuals with intellectual and developmental disabilities and providing them avenues to employment and stable living environments.
Englewood is asking the city's Board of Zoning Appeals for a variance of development standards for the property which is zoned MU-2, mixed use. The variance would permit the building's height to exceed 35 feet—it would be about 60 feet tall—and have fewer than the required number of parking spaces, which is 67.
The BZA will consider the request July 7.
Indianapolis-based Blackline Studio is the architect on the project.