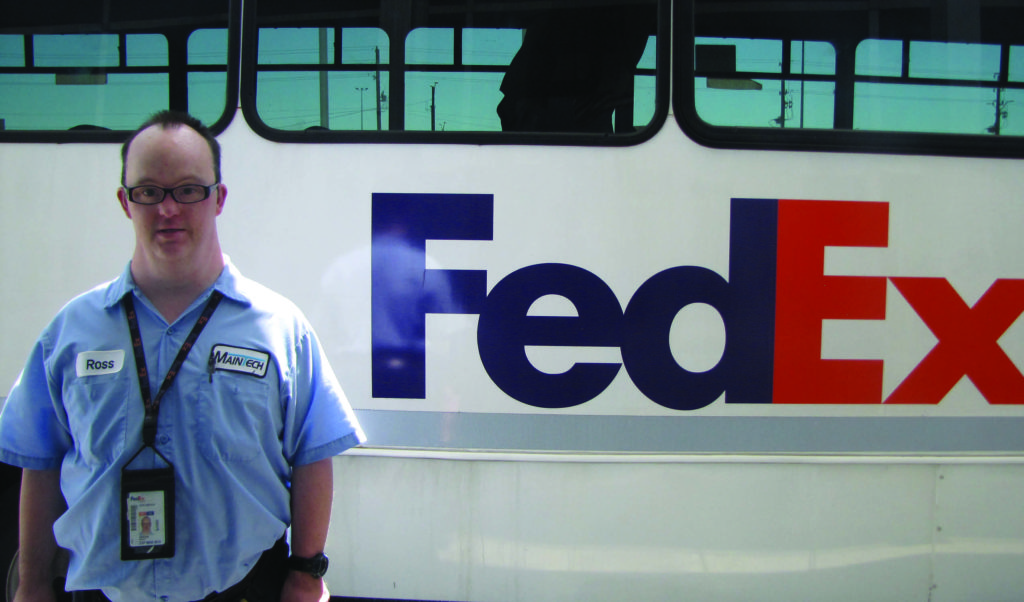 No question about it: Ross is a hard worker.
Almost every day of the week, he takes IndyGo to his job at the FedEx Airport Hub.
Once there, he wastes no time getting down to business. After all, his part of the team is charged with sanitizing every imaginable surface to ensure the safety of everyone who works at this essential business.
It's so essential, that as the COVID-19 crisis engulfed the country, Ross was on hand to assist when police-escorted vehicles arrived to deliver Coronavirus test kits for distribution.
Ross has worked at the FedEx facility for over 15 years, and had never seen anything like the massive effort surrounding that event.
While we're proud of Ross' contribution to keeping our community and its essential workers safe, so many others we serve have been furloughed from their jobs. We are helping a number of families we serve with food and rental assistance, while providing others with in-home Respite.
Parents at their wits end from caring for their child with a disability while everyone else is also stuck at home are receiving much counseling and coping strategies from our staff. And of course, individuals like Ross who rely on our residential services are receiving 24/7 care and supports.
Noble is working hard to meet all of these needs, but please know: we are here for you too. Let us know how you are doing through this crisis. If you need help, please email us or call 317-375-2700.
Of course, if you can help us meet the needs of the people we serve, that's fantastic. You can make a gift to Noble here.
By standing united, we will get through this. Together we will #DreamItLiveIt