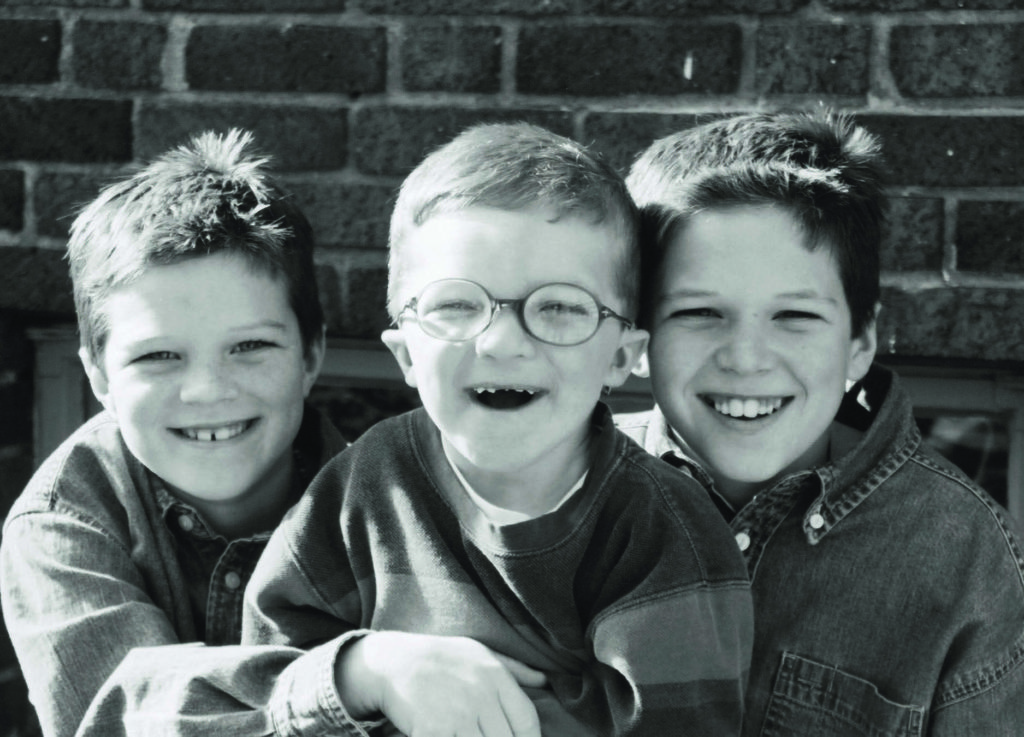 By his first birthday, parents John and Jennifer knew that Kyle was experiencing developmental delays. While blood tests showed that his 10th chromosome was incomplete, no one could predict what his future would hold.
Noble's First Steps Early Intervention Therapies helped Kyle gain new skills, while our family-centered approach helped his family maximize learning opportunities in everyday life. His brothers Drew and Alex (with Kyle in the middle) have been especially important in helping Kyle grow.
The partnership with Noble continued during the school years, with Kyle enjoying Noble's Summer Day Camps. Now 23, Kyle and several high school friends participate in our small-group Community Day Services (one that will resume once the COVID-19 crisis subsides).
When John and Jennifer look back at those early days, they remember a key piece of advice that one of their doctors gave them: "Kyle will show you who he is." And every day, they continue to discover how right that advice has been.
Noble is working hard to continue meeting the needs of Kyle and the thousands of others we serve each year despite COVID-19, and we are looking forward to resuming all of our services soon. In the meantime, please know that we are here for you too. If you need help, please email us or call 317-375-2700.
Of course, if you can help us meet the needs of the people we serve, that's fantastic. We hope you will join us as we count down the days to #GivingTuesdayNow on May 5th. This is a community-wide effort to support organizations like Noble that form our community's safety net.
By standing united, we will get through this together and continue to #DreamItLiveIt.