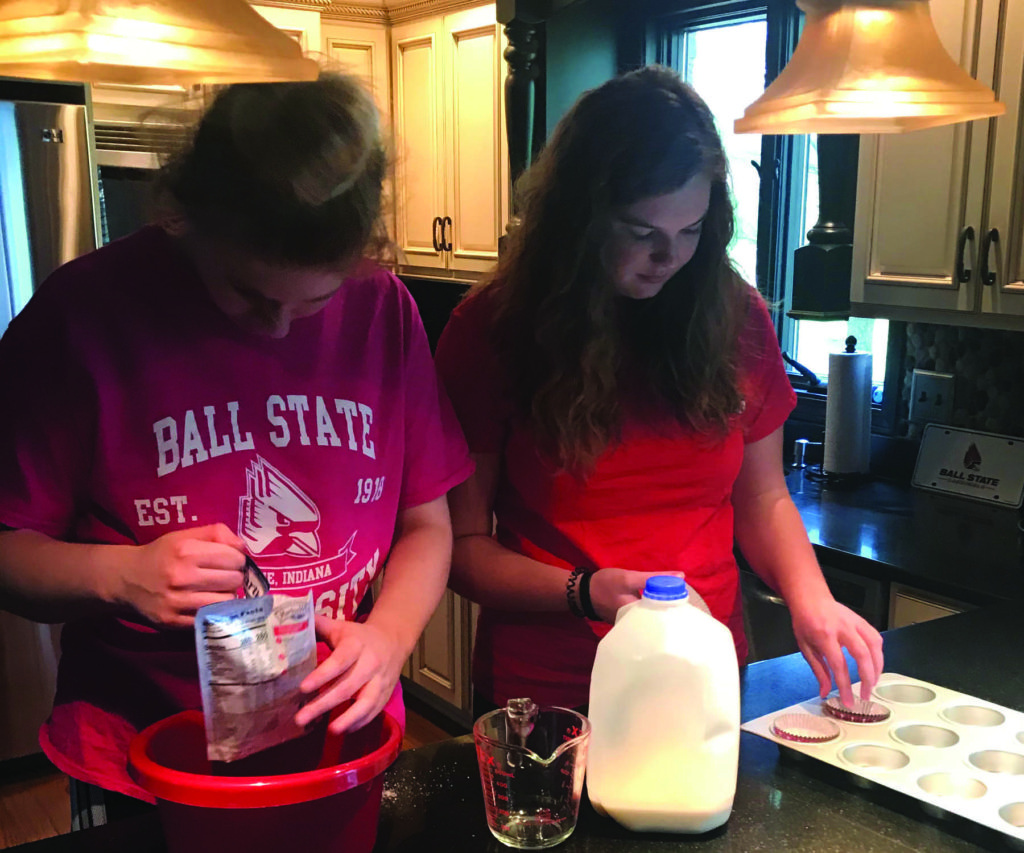 Taylor knows her way around the kitchen, and doesn't mind passing along some helpful advice: "Wash your hands before preparing anything and be careful when using an oven."
While she used to be nervous in the kitchen, she now loves cooking and baking. The menu on Sunday morning? Freshly baked blueberry muffins.
Her sister Ally was in the kitchen with her, but more as a help than a guide. Once they had tasted the delicious fruit of their labor, they geared up for a walk along the Monon Trail to take advantage of the sunshine. Of course, they kept safety first through social distancing from others.
While group day services have been temporarily suspended due to COVID-19, Noble is working hard to continue meeting the needs of the 3,400+ individuals and families who depend on us. While some, like Taylor, receive in person Respite, and PAC services, others are experiencing no interruption in their First Steps Early Intervention services, Music, Behavior and Recreational therapies because of remote Telehealth technologies. An array of technologies allow us to support individuals who remain on the job through Community Employment because they are part of the essential service network underpinning our community.
We remain committed to providing 24/7 Community Living residential supports, and stay connected to others through weekly phone calls, Zoom meetings that alleviate social isolation, and deliver items through food pantry partnerships to those experiencing food insecurity.
Although we aren't yet able to reopen all of our services, we are working on revamping the supports we provide so we'll be ready as soon as our community is. In the meantime, please know: We are here for you too. If you need help, please email us or call 317-375-2700.
Of course, if you can help us meet the needs of the people we serve, that's fantastic. We hope you will join us as we count down the days to #GivingTuesdayNow on May 5th. This is a nationwide effort to support organizations like Noble that form our community's safety net.
By standing united, we will get through this together and continue to #DreamItLiveIt.