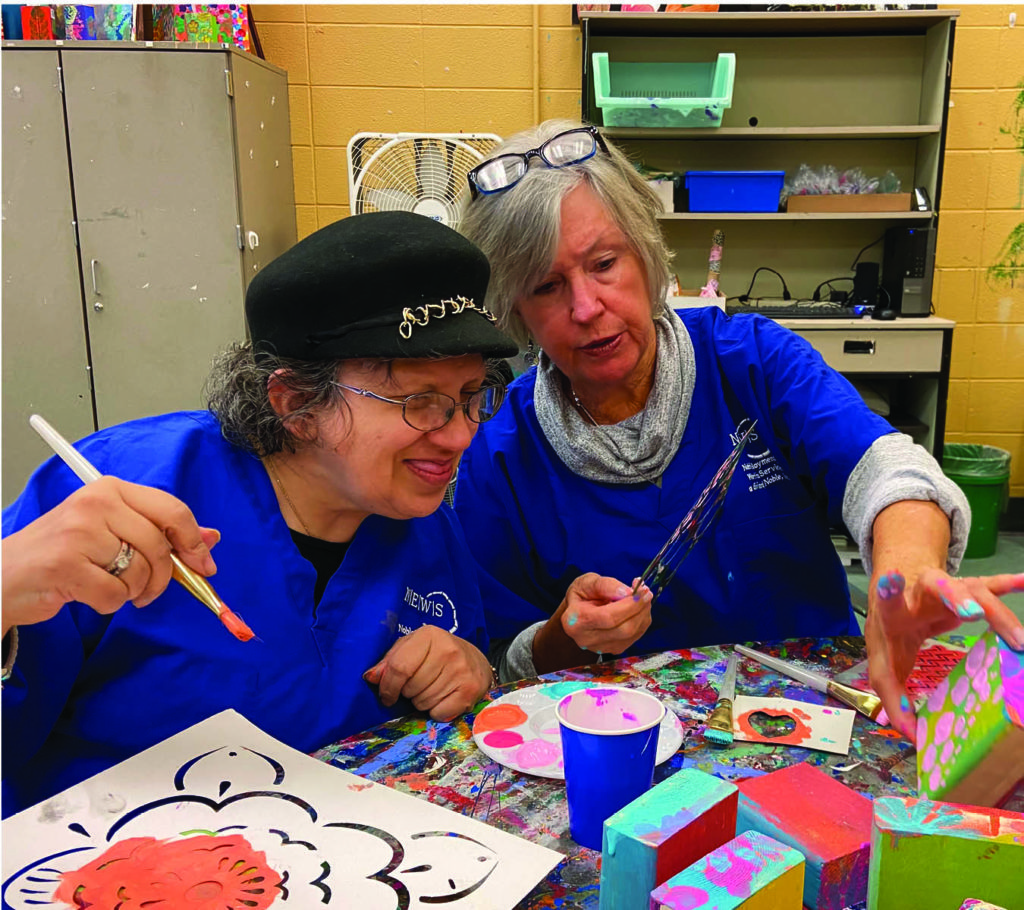 The Noble Dream Team brought their creativity to our Art Studio on Friday to work with the artists we serve.
Each year, these artists create unique Valentines for our state legislators, City County Councilors and other city officials.
Each Valentine is actually a 4″ x 4″ block of wood, with several base coats of paint before unique designs touches are applied. The final step is "modge-podging" that year's Valentine message onto each one.
The result is a one-of-a-kind Valentine that means a lot to many of our recipients. When we present them to each of our local legislators during The Arc of Indiana's "Valentine's Day at the Statehouse" event, we often see our Valentines from previous years displayed on legislator desks. Noble serves as The Arc of Greater Indianapolis for Marion and Hamilton Counties.
This year, the Noble Dream Team came by on Friday to help with this annual project. It's a time-consuming process because between our state legislators and city officials, we create approximately 65 wood block Valentines.
Cathy and Ellie had a blast spending the morning working together on a dozen blocks in various stages of the creative process. Stay tuned for photos to come on February 13 when we present our Valentines at the Statehouse.