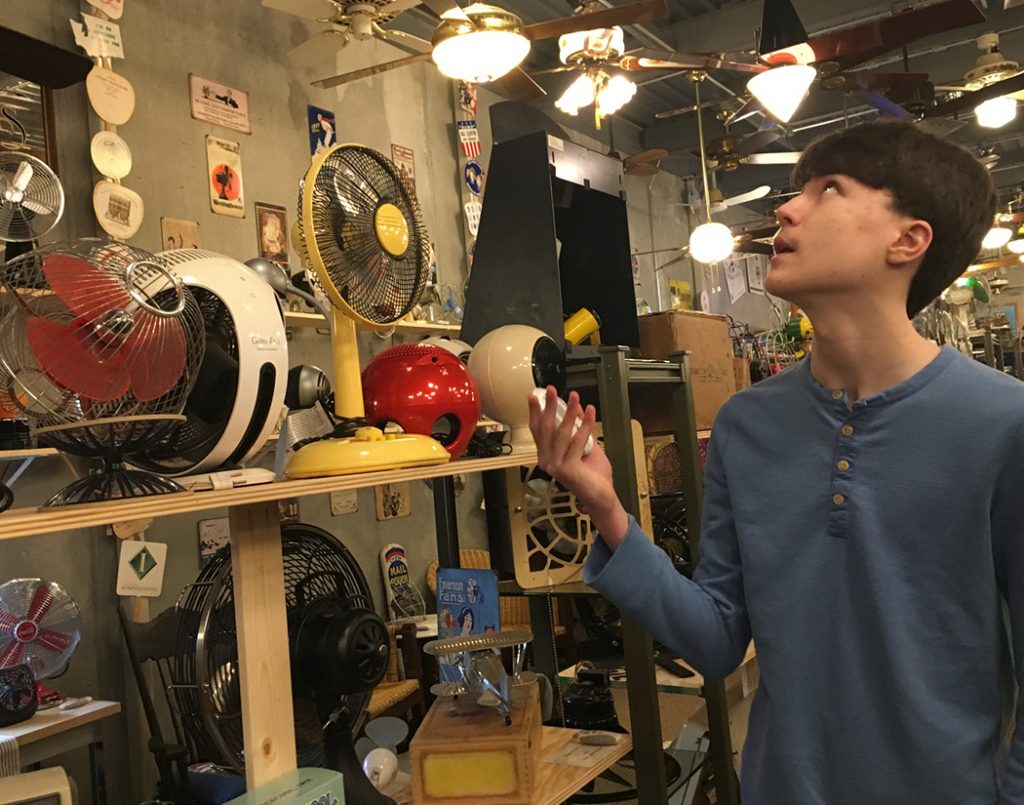 When people hear about Brian's lifelong fascination with fans, they are usually surprised. Why would that be something that a teenager would like—and even collect?
The nearly 2,500 subscribers to his YouTube channel would be the first to disagree. So would the 1,600+ "fans" of the Facebook page he belongs to.
You might also be surprised to learn that there's a national Fanimation Club that meets at museums dedicated to this functional appliance around the country. In fact, the Antique Fan Museum at Fanimation is located in Zionsville, showcasing over 600 antique fans. Some date to the early 1800's.
Brian is well known there, and even has a few fans from his own collection on display there.
Over the years, he has collected 40-50 fans of all varieties, working on them in a dedicated room at home. He picked up most of them from antique shops and Habitat for Humanity's ReStores.
His fascination began around age 3, when he and his mother Victoria would talk about the speed and color of the fans as a way to get him to practice the communication skills that were hindered by autism. It worked—he's definitely not short for words now.
Music also helped with that. When he was 9, he won a University of Indianapolis Music Composers Competition. He's been playing piano by ear for a long time, and recently played at The Jazz Kitchen as part of the Butler Jazz Ensemble.
Now 16 years old, he still composes music and participates in weekly jazz sessions, but he has other interests too. He enjoys drama with the Young Actors Theatre in Indianapolis and doing improv with a group in Bloomington. He's also part of our Respite Services.