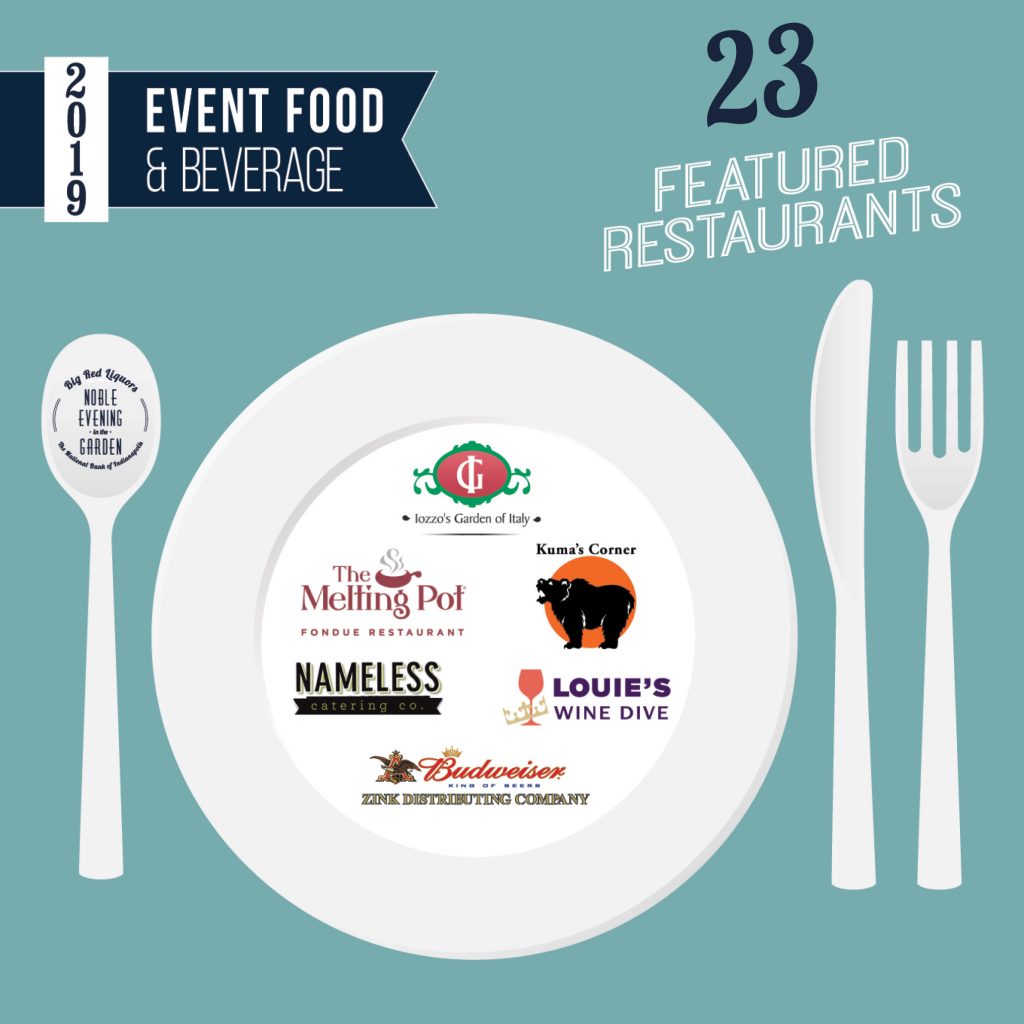 Just a few days left until one of the best events of the year: Noble Evening in the Garden.
With so much to enjoy there, it's hard to pick just one reason so how about 23?
That's the number of restaurants and beverage companies offering tasty samples to attendees of Big Red Liquors' Noble Evening in the Garden presented by The National Bank of Indianapolis this Friday.
Our 2019 line-up will include:
Arni's
Cooper's Hawk
Four Day Ray Brewing
FoxGardin Kitchen & Ale
Hotel Tango
Ice House Coffee Roasters
Iozzo's Garden of Italy
Joella's Hot Chicken
Jonathan Byrd Catering
Kizuki Ramen
Kuma's Corner
Louie's Wine Dive & Mass Ave Kitchen
The Melting Pot
Nameless Catering
Patrick's Smokehouse Kitchen
Peterson's
Pure Eatery
Rooster's Kitchen
Sullivan's Steakhouse
Tucano's Brazilian Grill
Union 50
Vida
Zink Distributing
Of course, we will do much more than feed you. Join us on Friday (7 pm at Expo Hall of the Indiana State Fairgrounds) for live music, interactive entertainment, a huge Silent Auction and more: all set in the gorgeous gardens of the Indiana Flower and Patio Show.
If you haven't already done so, get your tickets now or at the door. Any tickets purchased from now until the event will be held for you at Will Call.
You must be at least 21 to attend; black tie optional.
See you at Noble Evening in the Garden!