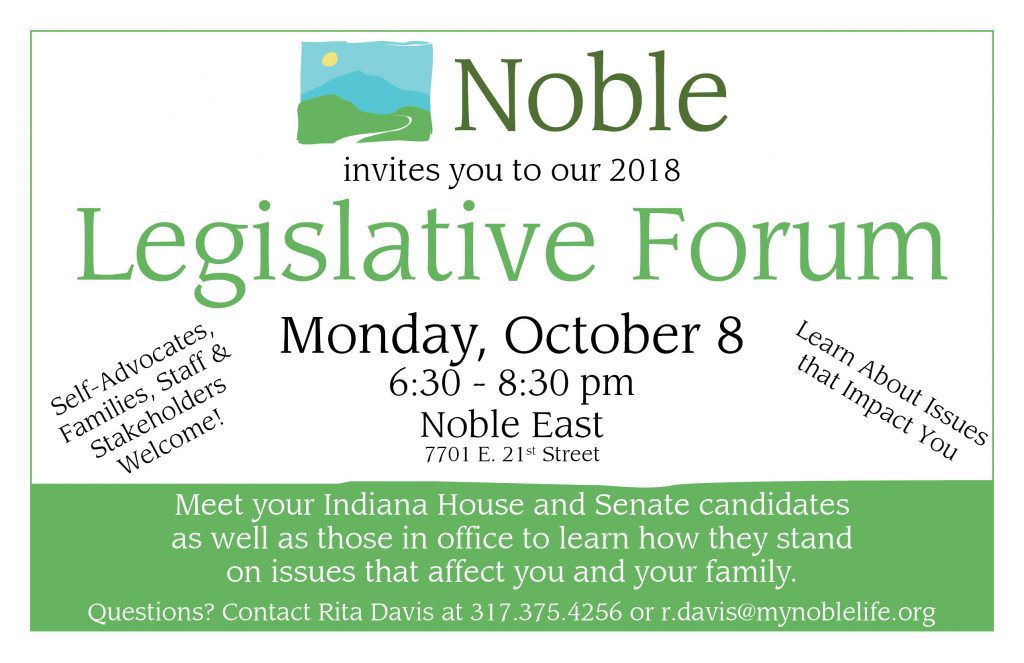 On Monday, October 8th, Noble will host a Legislative Forum for the people we serve, their families, Board Members, staff and all community stakeholders who are interested in learning more about disability issues at the state level.
Our Forum will be held:
Monday, October 8
6:30 – 8:30 pm
Noble East
7701 E. 21st Street
Atrium (use the admin entrance)
We are proud to host the following elected officials and legislative candidates on our panel:
Speaker Brian Bosma
Representative John Bartlett
Senate Candidate J.D. Ford
Candidate for the House John Barnes
Candidate for the House Greg Rathnow
Representative Greg Porter
Representative Robin Shackleford
The format of the evening will include introductions, a question-and-answer period, and an opportunity for one-on-one discussions at the end. Refreshments will be provided. If you have any questions, please email Rita Davis or call her at 317-679-5952. Hope to see you there!