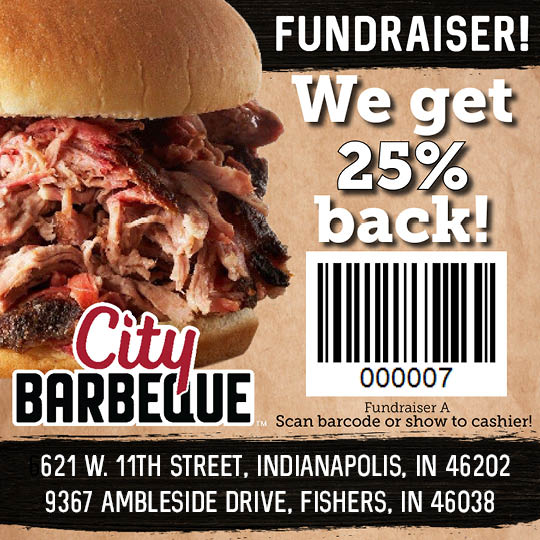 Craving some delicious barbeque? We have another reason for you to make lunch (and dinner) plans: you can help Noble at the same time!
Stop by City Barbeque for a meal (or two) on Sept. 21, and 25% of the proceeds will benefit Noble. You just need to show your server this image so the proceeds go to Noble:
City Barbeque
Friday, Sept. 21
10:30 am – 10 pm
Lunch or Dinner
This fabulous offer is good at both the IUPUI location (621 W. 11th Street, Indpls) and in Fishers (9367 Ambleside Dr., Fishers).
Department meetings, lunch with co-workers, dinner with friends; the options are endless!
Be sure to ask your cashier to scan the barcode so Noble and the people we serve benefit.
Thanks for supporting Noble!