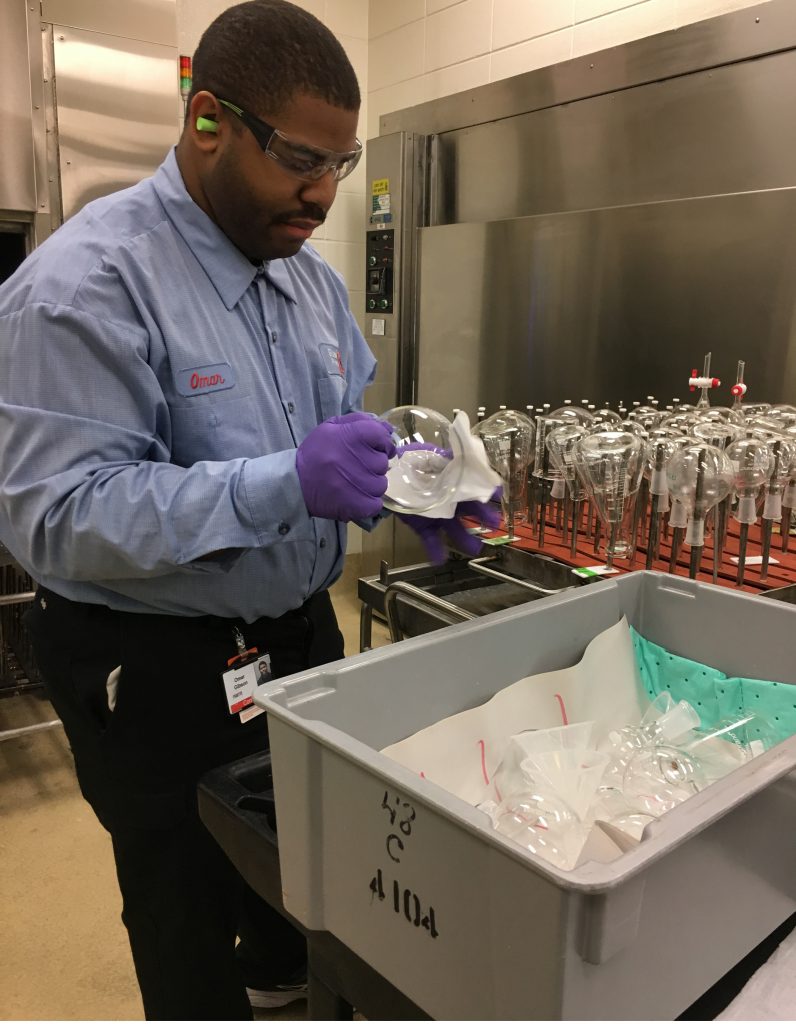 Efficiently yet smoothly so he doesn't rattle the beakers and test tubes, Omar moves from lab to lab. After filling his cart with trays of the glass items, he heads downstairs to run them through a thorough cleaning process.
One month into the job at Eli Lilly & Co., his co-workers are thrilled. "He makes my day every day," says supervisor Glenda Billingsley.
Omar is the first to be hired through the new Noble Corporate Workforce Development partnership with CBRE Facilities Management. CBRE oversees all Lilly subcontractors, including Omar's direct employer, SBM.
CBRE Manager for SBM's contract, Mary Hickman, credits Omar with improving team morale, "It's important to get the right person because it's a small team."
His positive energy is matched by his productivity, cleaning nearly 1,000 pieces per day. "His work ethic impressed us from day one," noted Glenda. "And he's quick to say that he's having fun."
To learn more about Noble's Community Employment service and how you can hire a skilled, well qualified individual through Noble, please email us.