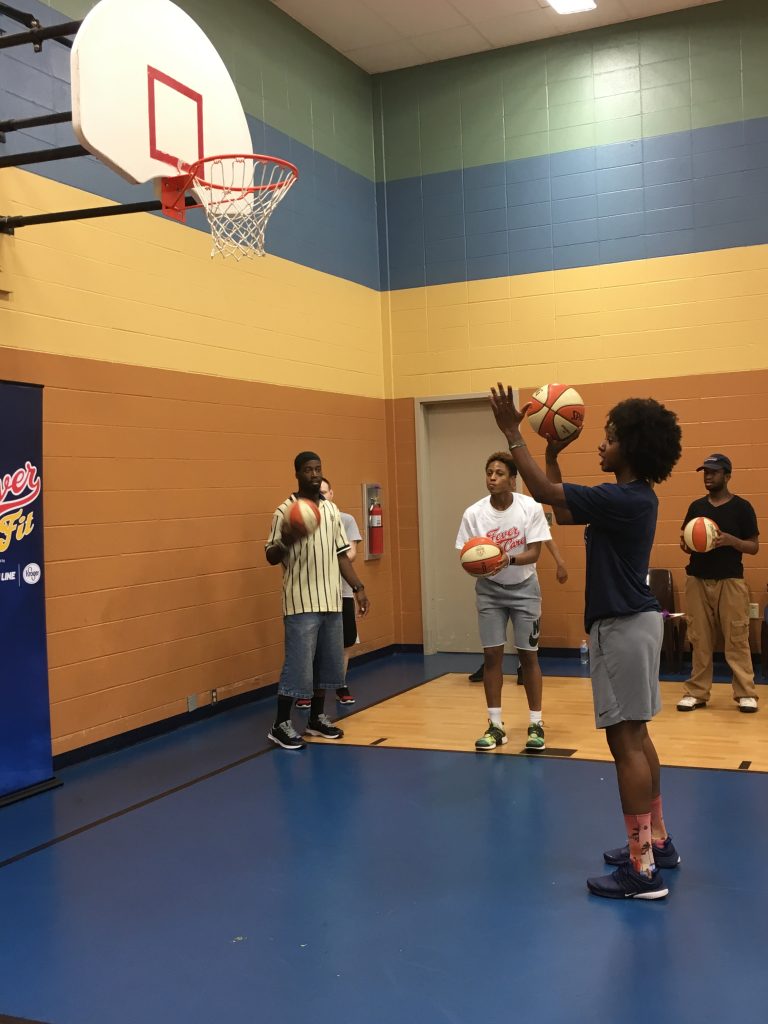 On Tuesday, Indiana Fever players Shenise Johnson (#42) and Tiffany Mitchell (#25) visited Noble, courtesy of the Hoosier Lottery.
Tiffany and Shenise taught us some basketball drills before challenging us in shooting a few hoops with them.
An hour later, everyone lined up for autographed photos and Fever bags to cap off the really fun afternoon.
They even produced a video to help commemorate the great time we had.
A huge shout out to our Indiana Fever and the Hoosier Lottery for making this happen!