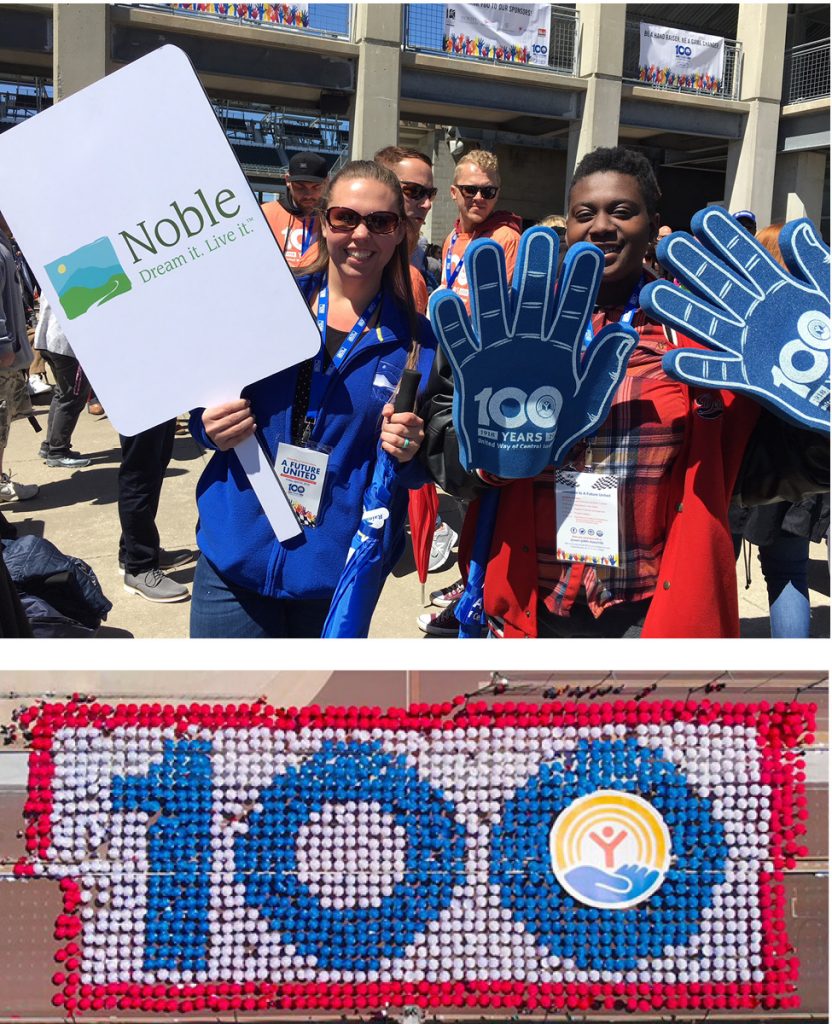 As far as birthdays go, this one takes the cake!
On April 20, United Way hosted a fun-filled 100th anniversary celebration at the Indianapolis Motor Speedway that drew thousands from across Central Indiana.
As people munched on box lunches and added their paint-covered hand prints to a large canvas, the cold morning gave way to a sunny and warm afternoon.
At 11 am, a parade began moving down the racetrack, filled with representatives from United Way agencies like Noble. Noble Recreational Therapist Lauren White and 15-year-old Iyahna B. (both shown at right) carried Noble's sign. They were followed by 100 local "heroes," chosen for the impact they've made on our community.
After the parade ended, attendees were invited to make their way down from the grandstands onto the track where 2,450 still-collapsed umbrellas had been strategically placed.
Once everyone had taken up position where an umbrella had been laid, emcee and WISH-TV Sports Director Anthony Calhoun gave the countdown: 3…2…1.
Umbrellas popped up, forming a stunning visual representation of United Way's 100th anniversary logo.
The approximately 50 Noble staff members and people we serve in attendance were thrilled to have taken part in this fantastic celebration!