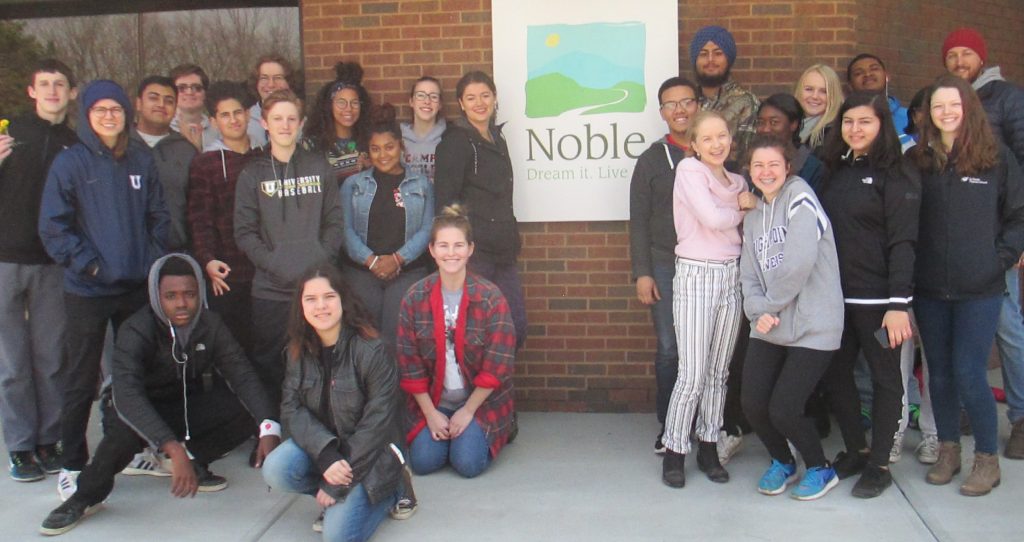 The 24 students from University High School worked hard all morning and yet the smiles never left their faces.
After weeding around our landscaping, they cleaned up the grassy common areas we share with nearby Premiere Credit, Wyndham Hall and Harrison Terrace. What a difference and a nice welcome to spring!
University High School has volunteered with Noble several times over the past couple years and decided once again to spend their annual service day with Noble. Their service was also in celebration of United Way of Central Indiana's 100th anniversary.
United Way had called on businesses, schools and organizations to spend some time on April 19 making an Hour of Impact.
These young people actually gave 3 hours each, and we offer our deepest thanks for all their hard work.
If you are interested in volunteering your time and talent with Noble, please email us or call Jackie at 317-375-4231.