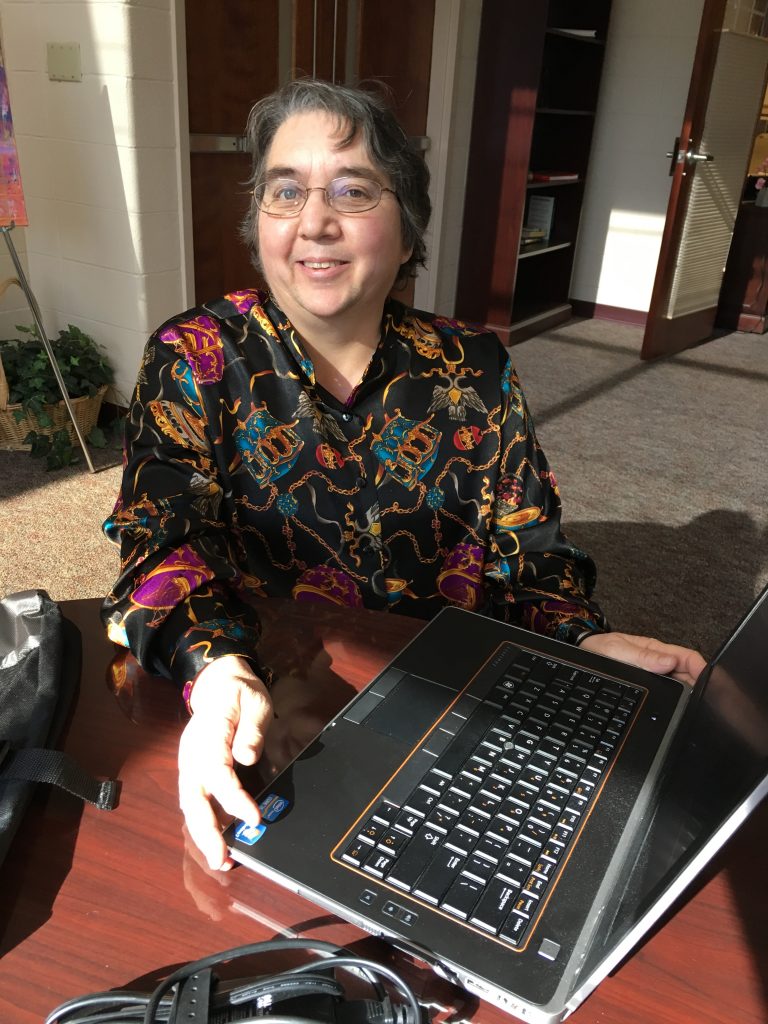 Deloris has lived a full life by anyone's standards and while she has a lot more on her bucket list, she's ready to write a book about some of the more interesting tidbits.
Like when she worked at Galyan's Sporting Goods through Noble's Community Employment service, and stopped a shoplifter from stealing a $300 winter coat.
Or when she worked for Wendy's through our employment services, and a co-worker made a remark about Deloris not being able to cook. That ticked her off so she went home and made a lasagna. When she brought it in, she told them, "When you taste that, you tell me who can't cook."
Deloris has participated in a number of Noble services over the past 41 years, but when she found out about the Noble Dream Team, she had just one request: she wanted a computer.
The Dream Team, which helps the people we serve achieve their long-held dreams, put the word out and Gregory & Appel came through with a new laptop for Deloris! After a quick tutorial, installation of anti-virus software and the set-up of her new email account, Deloris was all set.
Within 48 hours, she created and mailed a thank-you card: "Thank you so much for the laptop. Your thoughtfulness was greatly appreciated. You will always hold a special place in my heart."