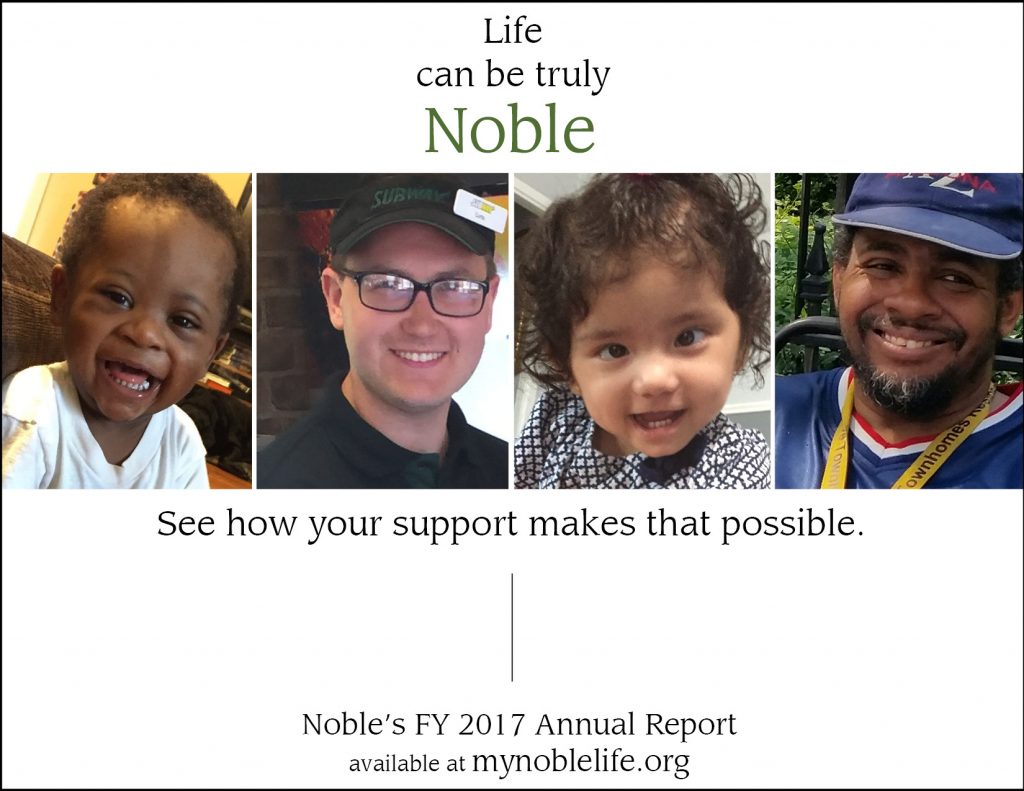 We are committed to being excellent stewards of the resources entrusted to us.
To maximize these resources, we have decided to post our FY '17 Annual Report online rather than mass produce it.
You can find it here, on our homepage, on our Donate page and on our Resources page.
However, please contact us or call 317-375-4256 if you would like us to send you a printed copy.
We hope you find the stories and photos included in this report inspirational.
We are truly privileged to serve the more than 2,400 people who use our services each year.
Thank you for all you do to support Noble and our mission to the community!