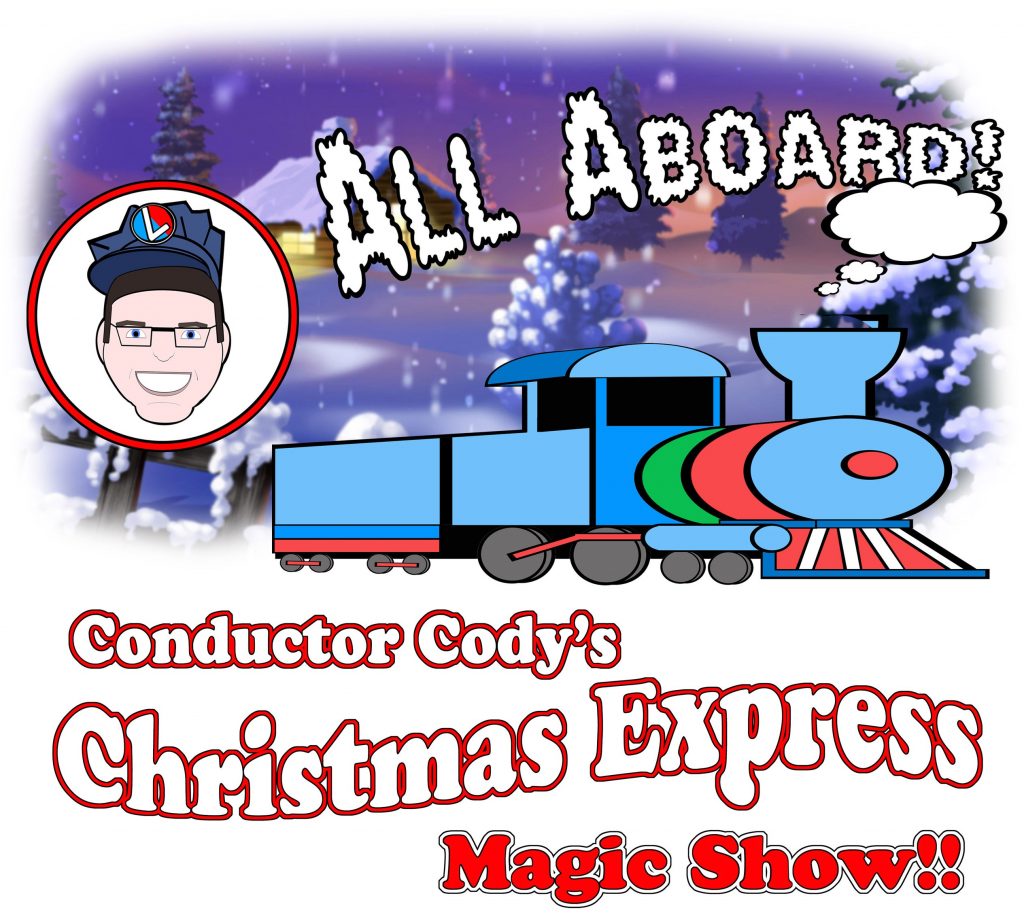 Professional magician Cody Clark knows what it is like to live with autism, and he also knows what it means for everyone to enjoy the fun of magic.
As children's magic character Conductor Cody, he will be performing a new Christmas-themed magic show.
Conductor Cody's Christmas Express! is a family-friendly holiday show on:
Sunday, December 17th
IndyFringe Theatre
719 E St Clair St., Indianapolis
Show times: 2 pm and 5 pm
Like The Polar Express, Conductor Cody's Christmas Express! takes audiences on a train trip to the North Pole, with the stops along the way featuring magic with hot chocolate, "reindeer games," tree tinsel, jingle bells, and even the magical appearance of Santa Claus! Through magic, audience participation, and creative storytelling, Conductor Cody's Christmas Express! will give your family some great holiday memories!
Cody Clark has been performing magic for 13 years. He is no stranger to Indianapolis, performing at Taylor Martin's Indy Magic Monthly and in the 2016 IndyFringe Festival with his solo show about living with autism Cody Clark: A Different Way of Thinking.
His newest character, Conductor Cody, is inspired by his childhood love of trains and George Carlin's stint as Thomas the Tank Engine narrator Mr. Conductor. He performs this show at birthday parties and railroad themed events.
Tickets for Conductor Cody's Christmas Express! are $15 for adults, $12 for children 12 and under. They can be purchased in advance or at the door. Click here to learn more about Conductor Cody.