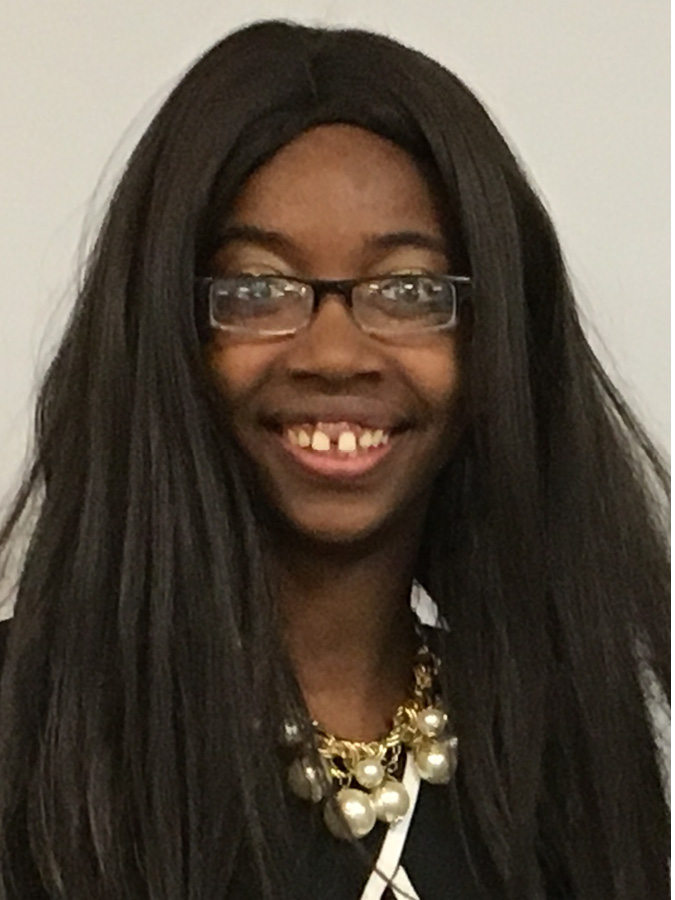 Everyone who knows Minnie says the same thing: she has the drive to succeed. Originally from Chicago, she and her brother Lamont had just been accepted into a Project SEARCH site there when her dad took a new job in Fishers.
Her initial disappointment by the upcoming move turned into excitement when she learned about Noble's Project SEARCH at St. Vincent Carmel Hospital.
They toured the hospital, applied for the program, and were accepted into the 2016-17 class. Always willing to learn new things and take on difficult tasks, she became the first Project SEARCH intern to do patient surveys—her smiling personality made her a natural at it.
Minnie's dream has always been to work in the child care industry, particularly in a classroom setting. A work experience at a Chicago child care center helped, but knowing that the job market in child care is a tough one, Project SEARCH staff helped her obtain certification in CPR and First Aid.
Combining that with a solid resume and letters of recommendations from her St. Vincent internship supervisors, Minnie successfully landed her dream job in August. She's a Classroom Assistant at Funshine Children's Center, where she assists with lesson implementation and child supervision.