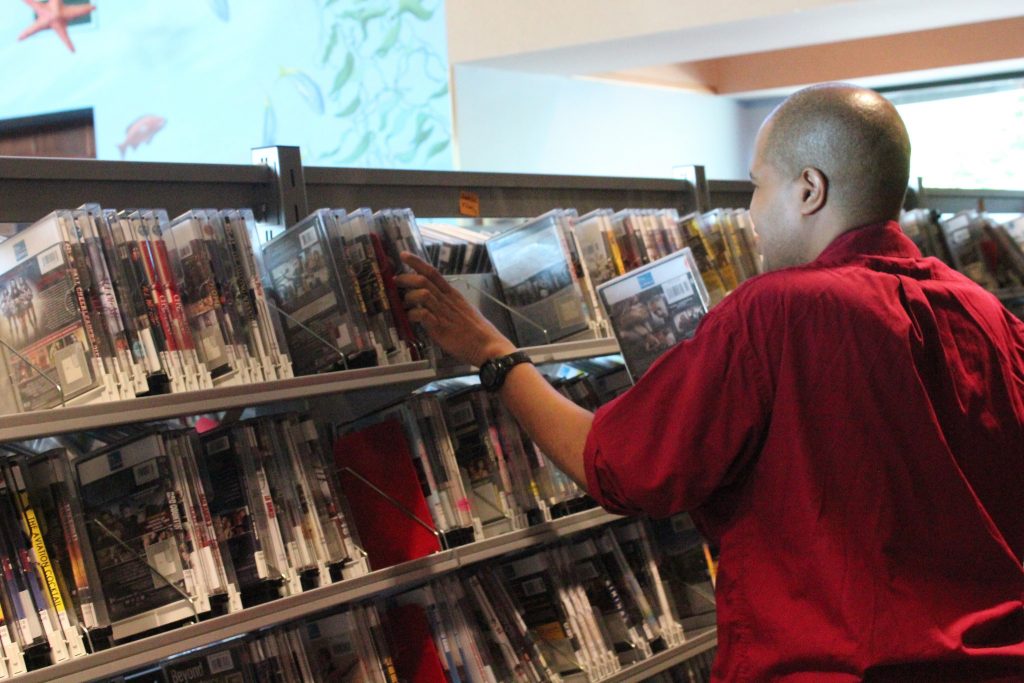 On Tuesday evening, all local television stations took 30 minutes out of their evening broadcast to share powerful stories made possible through United Way of Central Indiana and its partner agencies.
Noble was one of the agencies featured, and our story was told through the life of Derrick.
Every week for the last 10 years, Derrick has made a point of devoting a part of his Thursday mornings to the College Branch Library.
After he clocks in, he heads over to a large rolling cart filled with DVDs waiting for him. The library has a large selection of movies available for check out, so that means a constant restocking of the shelves as they are returned.
Derrick's job is to alphabetize the DVDs and then put them back on the shelves so patrons can easily find them. Library Coordinator Mikayla Kinley notes, "Every day Derrick is here is a good day."
Check out his story of being one of "United Way's Handraisers" for giving back to the community along with all of the other powerful testimonials in the 2017 Simulcast now on YouTube.