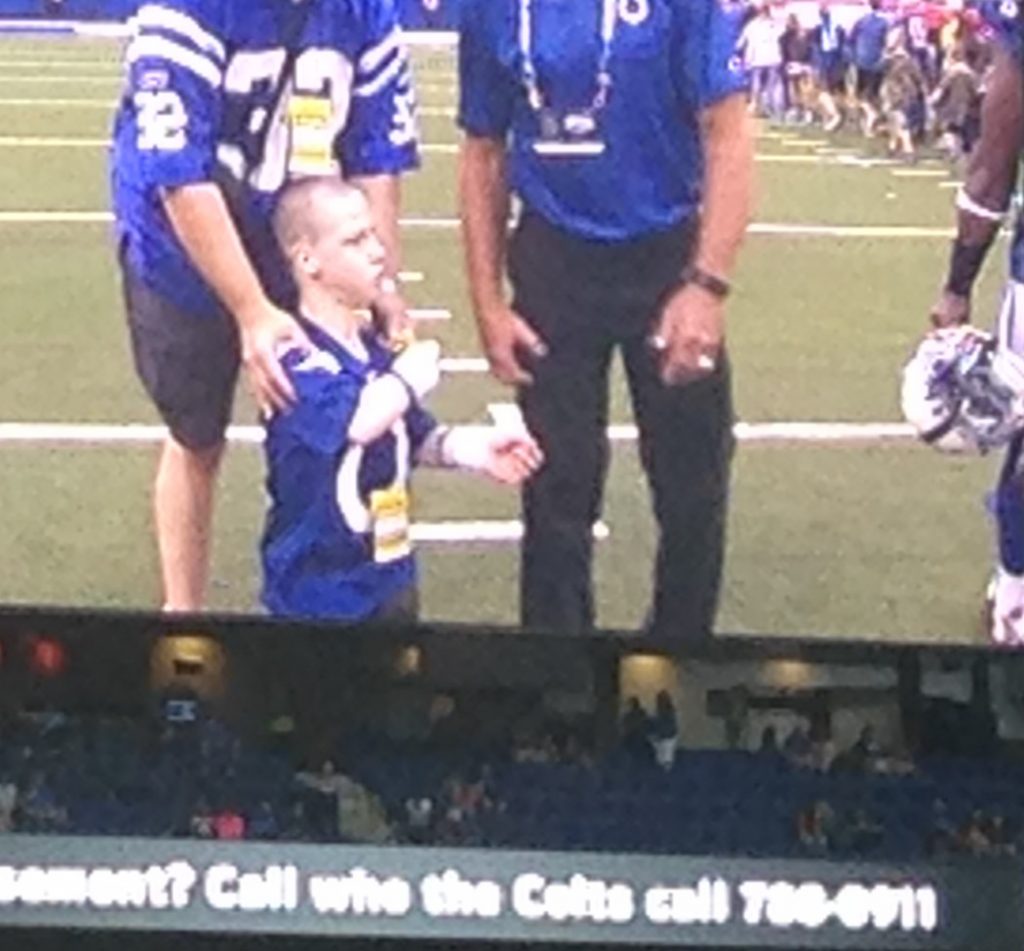 It's not every kid who gets to toss the traditional coin to open a football game for the Indianapolis Colts.
Robbie can—and did on his 13th birthday, when he was escorted onto the field for the Indianapolis Colts' Aug. 31st pre-season game.
It's a pretty big deal, but maybe not so much when you look at what he has already achieved in his first 13 years of life.
Born at 29 weeks gestation, Robbie was in the hospital for almost six months before being allowed to go home. That happy homecoming came with a lengthy list of restrictions, including having a trach to assist with his breathing.
It was another seven years before Riley Hospital was able to remove his trach. When they did, however, it opened a new world for him. Instead of needing his parents or a nurse to accompany him everywhere, he now has a lot more freedom to go places without them.
He loves music, so Noble's Music Therapy was a natural fit for him, and it is helping him work on his communication skills. He also uses his iPad for that—when he's not watching the Colts play.
This photo was taken of everything been shown on the Colts' big screen.