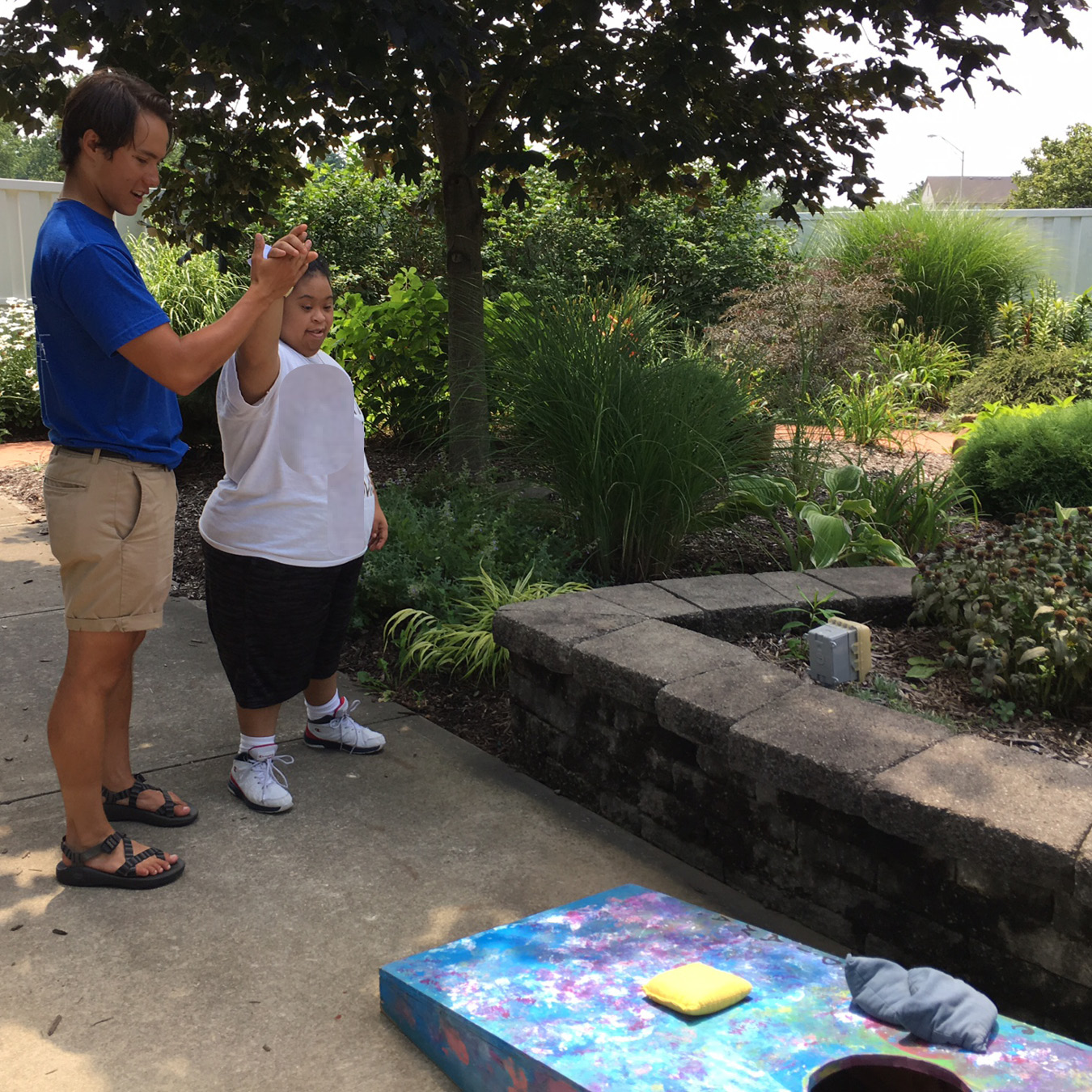 They came. They saw. They had a blast.
Friday was one of those days we look forward to each year: when the Ability Experience's "Journey of Hope" cyclists would arrive for karaoke, art, cornhole, basketball, disc golf, and an overall good time.
For at least the last 12 years, the Journey of Hope bicyclists have stopped at Noble for lunch and an afternoon of fun with the people we serve.
The largest fraternal fundraising and awareness event of its kind, the Journey of Hope is comprised of three teams of bicyclists who set out on 3 different routes to ride across the country over the summer. In that time, these members of Pi Kappa Phi cover 32 states, cycling over 12,000 miles combined.
The goal? To spread a message of acceptance and understanding for people with disabilities while raising funds for organizations like Noble.
Of course, that part didn't really matter to the individuals served by Noble. They understood the important part: that these 38 guys were here for them. To get to know each other, have some fun together and then wish them well before they resumed their "Journey of Hope."
We're already looking forward to next year!