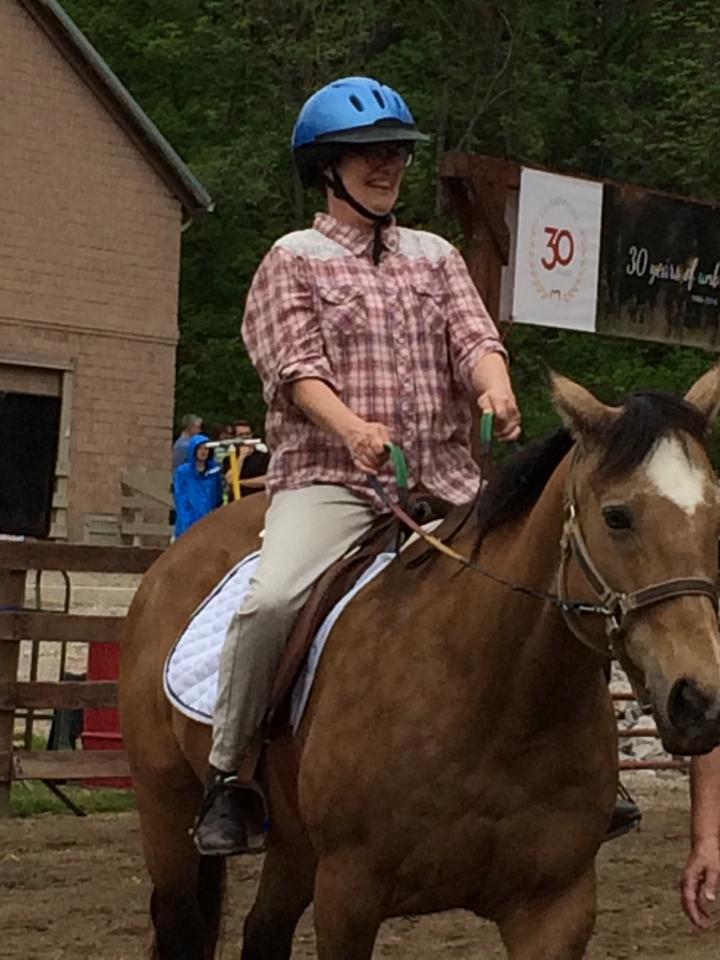 Cathy loves horses. For the past six years, she has been riding horseback every chance she gets, including three years through Special Olympics.
Today, she volunteers every week at Agape Therapeutic Riding Resources, visiting with the horses, cleaning the barns and socializing with the staff and other volunteers.
Earlier this month, Cathy competed in Agape's Mane Event with a horse named Dolly. Although she had never ridden Dolly before, the two took 4th place.
Then she rode Tuxedo in a second event and claimed 2nd place.
Obviously, the rain that day didn't dampen anyone's mood or their competitive spirit.
Congrats on placing in both competitions, Cathy!