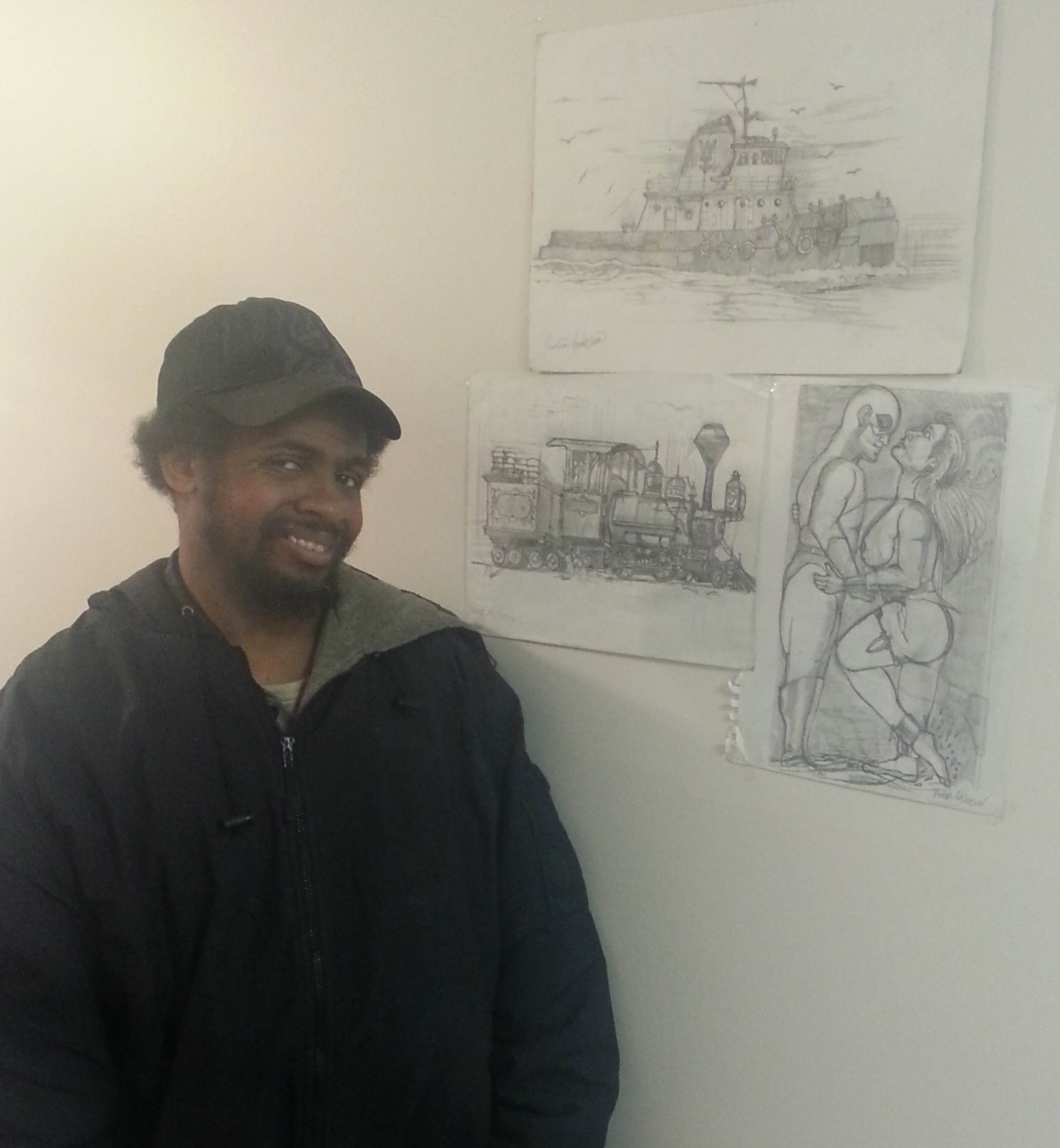 Community Exploration participant Danna Anderson, pictured here with some of his art work, has been drawing all of his life.
He is now enrolled in his third art class at the Indianapolis Art Center in Broad Ripple, where some of his artwork was selected for display during the month of March. Previously, Danna' s artwork was also on exhibit at one of our local libraries.
According to Vandra Pentecost, Drawing & Painting Studio Chair, "He is a pleasure to have in class and he is an inspiration of spirit, dedication and hard work."