On Feb. 14 at 10 am, the Indiana House of Representatives was called into session, and one of the first items of business was a Concurrent Resolution honoring Noble of Indiana's 60th anniversary. Authored by Rep. Mike Speedy, the members of the House broke into a standing ovation after he read the resolution noting our accomplishments and the opportunities awaiting us in the next 60 years.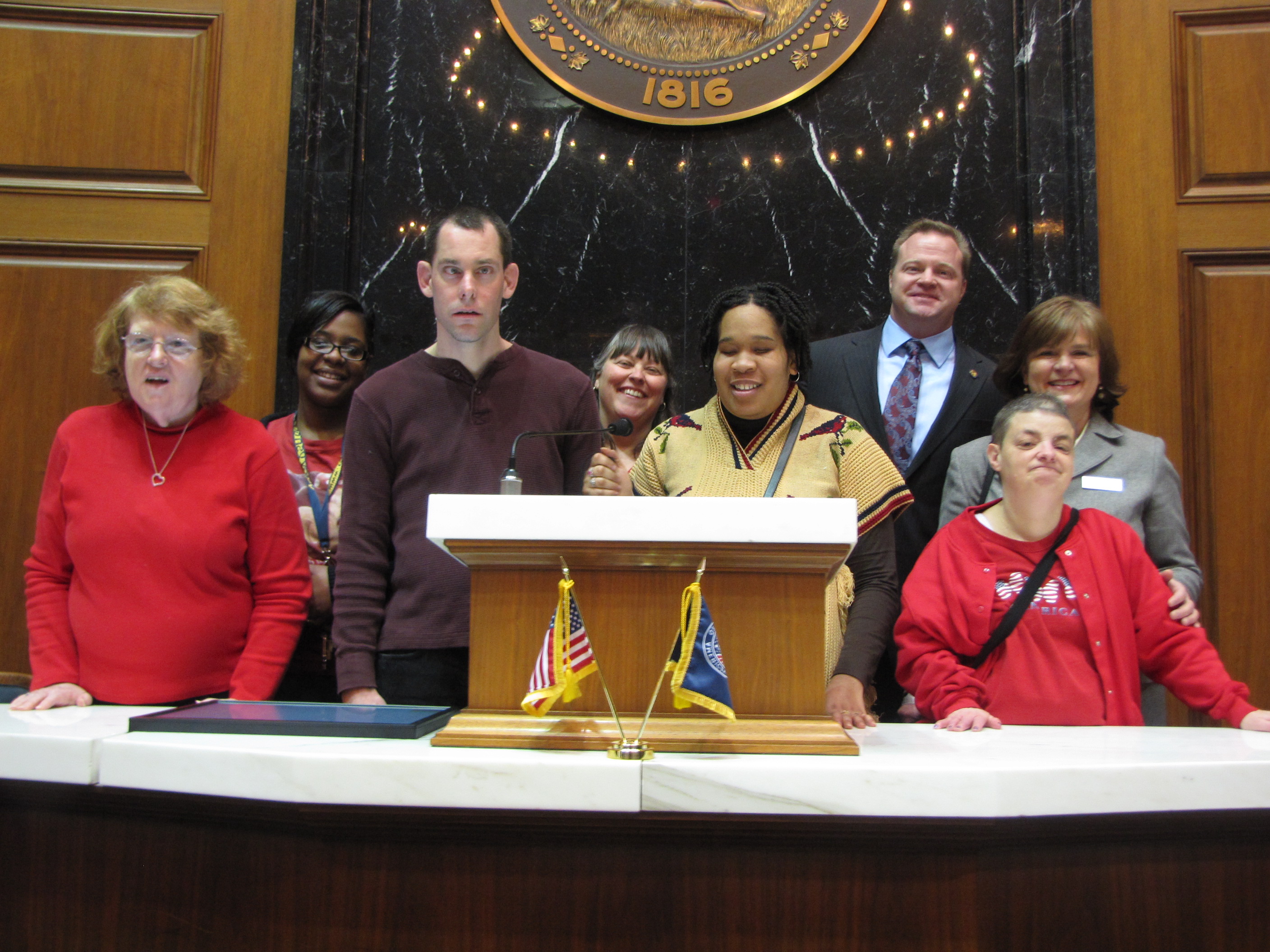 Co-sponsors of the resolution were Rep. Vanessa Summers, Rep. Cherrish Pryor and Sen. Jean Breaux. After it was presented and approved, it was referred to the Senate where Sen. Breaux presented it for adoption.
Pictured from left to right are Jennifer Mattingly, Jovanna Pullings, David Ledgerwood, Sue Spicer, Yawanna Fields, Rep. Mike Speedy, Angie Smith (in front) and Noble CEO Julia Huffman.
Not pictured but also present were Board Members Marissa Manlove and Hon. Kathy Davis, Advisory Board Member Tracie Wells and Rita Davis.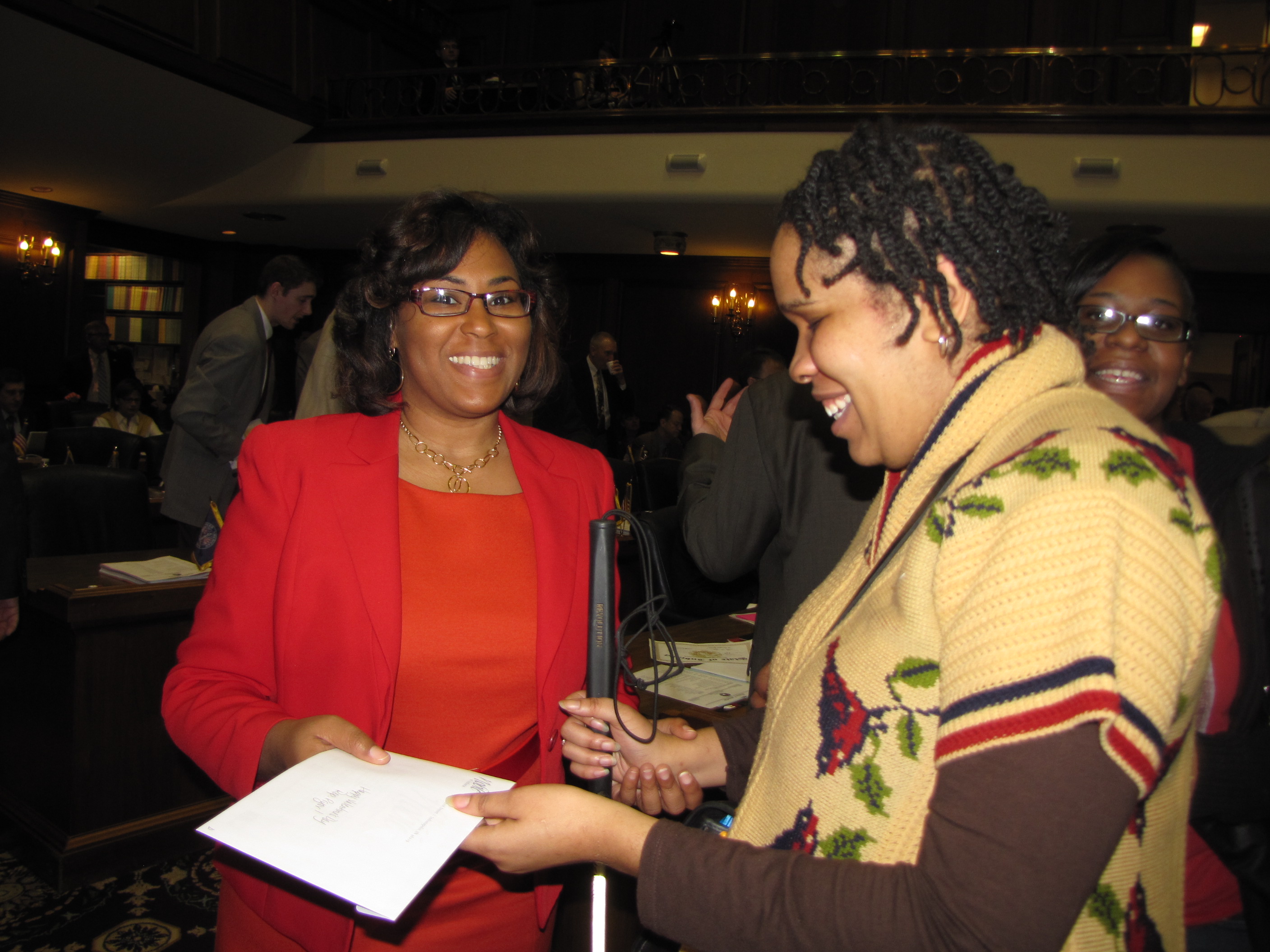 Between the two presentations, Noble participants and staff distributed valentines created and signed by the people we serve to our Central Indiana legislators.
We would like to thank our representatives, senators, Gov. Pence, Lt. Gov. Ellspermann, City County Councillors and Mayor Ballard for keeping in mind the needs of people with disabilities as they consider legislation that impacts the lives of those we proudly serve each day!