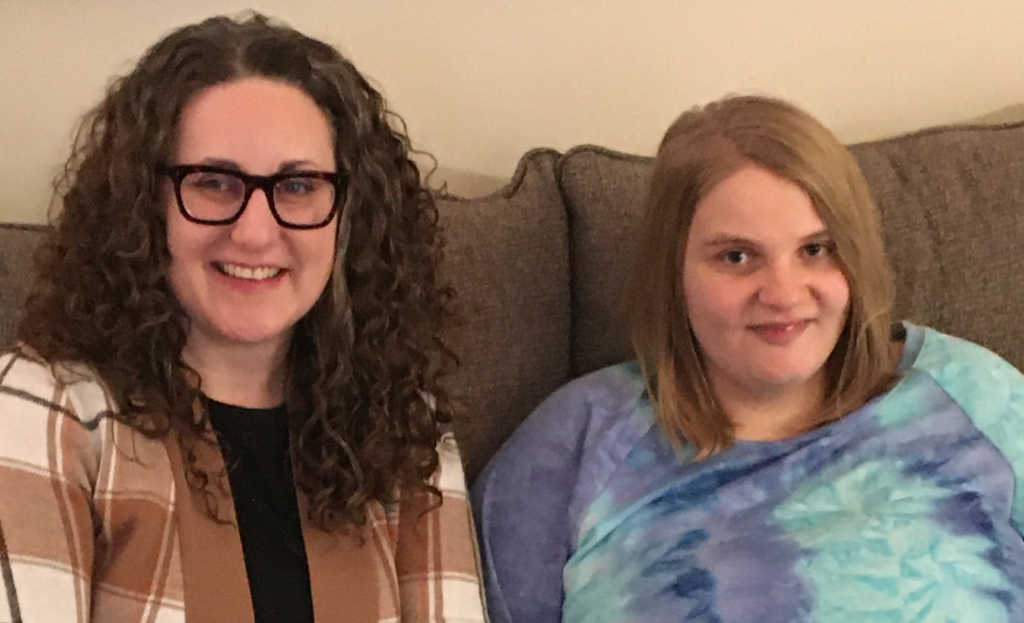 Molly & Cassidy have worked together since Cass was just 14. Both would agree that those teen years were hard.
All that time together has paid off, though, in so many ways.
Back then, Cass had a tough time with adjusting to change & getting along with others. Questions directed toward her would sometimes feel confusing & frustrating.
Through Behavior Services though, she's worked on the skills that are helping her make friends & even help host gatherings at her parents' house.
Last year, she got a cell phone & has been working on texting, leaving voicemails & setting "meet-ups" with her Behavior Consultant.
Together they've even had fun learning the many independent living skills she'll need to live on her own someday: doing laundry, using the microwave, making her bed & even making scrambled eggs.
Even her artwork has blossomed, going from pen & paper to paint on canvas.  In fact, a couple of her pieces were on display in February.
It all adds up to a full life, and a life full of fun!